"Lizzie's saga continues in this action-packed offering!"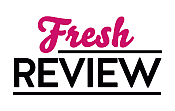 Reviewed by Annetta Sweetko
Posted November 7, 2019

Lizzie, Belle, and Aiden might be hoping for a little time away from the evil that seems to want to inhabit the reservation after dealing with a shapeshifting demon, but it seems not to be. Lizzie, with the help of injured reservation witch, Monty's familiar (a real and not very friendly cat) finds a stack of bones and it is off to the races in search of beings with very WICKED WINGS. Adding into the mix as they rush to learn more about the new menace of the reservation is a White Lady. This ghost is willing to help them capture or in her case wants to kill the demons, but she wants Belle's help. She has been seeking vengeance of these beings for years and must inhabit Belle's body to do so. Is it worth her help to endanger Belle? These demons just might be.
Lizzie, Belle (her familiar, best friend and partner) and Aiden (reservation ranger and Lizzie's lover) and other witches all return to this action-packed fifth book of the Lizzie Grace series - WICKED WINGS. The emotional toll on the girls who have been on the run for over twelve years is hitting low and as we learn more about the past and things done to Lizzie, readers want her happiness and to find that happiness with Aiden. The werewolf's mother decides to meet her and lay down the law - Lizzie isn't for her son and should break things off sooner than later. Lizzie already knows that there can't be a forever, she wants a family and witches and werewolves historically can't have children. Aiden, however, just might have other ideas and has tried to move them closer not further. An interesting little mix of emotions because Lizzie would really love to be with him more, but fears for her heart when it ends.
The danger quotient to everyone in WICKED WINGS is amped up as the witches, an injured Monty, Ashworth and his partner Eli, the rangers, and even the wild magic gets involved as once again a demon wants to own the reservation. There is an emotional side to this book because Lizzie fills Ashworth and Eli in on the reason she has been on the run. They immediately plan to help her in any way they can. A tracer, a witch who searches for missing people, sent by her family, shows up at their cafe looking for a young woman named Elizabeth Marlowe. Fans of this series know who this is and why she became Lizzie and ran away.
WICKED WINGS is thought-provoking and danger-filled, with things that go bump in the night and interfering family members. There are moments that will have your heart in your throat, make you angry and laugh . . . as always, an amazing read. Author Keri Arthur knows how to spin a tale that keeps you reading, makes you feel involved and want to root for the heroine and heroes so that only good happens to them. WICKED WINGS will have you doing all that and more, because when you get to the end - you will wonder how you got there so fast!
I heard from a little bird that fans of this series will finally get to met and hopefully watch Lizzie beat her problems down in the next offering. All I can say is stay tuned for what looks like another winner!
SUMMARY
After dealing with the fallout of a shape-shifting, fire-throwing demon, Lizzie, Belle, and Aiden are hoping the reservation will finally catch a break from the constant influx of evil. Those hopes are quickly dashed when Lizzie comes across the scent of evil and tracks it back to the clean-picked bones of a man.
As it quickly becomes obvious that this is not a one-off situation and there's now a demon with a taste for human flesh on the reservation, another problem arises in the form of a White Lady--a ghost not only seeking bloody revenge, but demanding Belle's assistance to get it.
And she won't take no for an answer.
---
What do you think about this review?
Comments
No comments posted.

Registered users may leave comments.
Log in or register now!