"This book has yummy cookies, Christmas miracles, and a sensational seasonal love story!"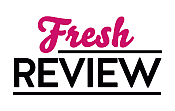 Reviewed by Miranda Owen
Posted October 22, 2019

Romance Contemporary | Small Town | Holiday
ALL I WANT FOR CHRISTMAS IS YOU is the third book in Miranda Liasson's "Angel Falls" series. I believe this book can work as a standalone story but reading the previous two books in the series first will give the relationship more context, and give the reader a better understanding of the hero's family dynamic. This is a great book for romance fans who enjoy the friends-to- lovers trope. Kaitlyn Barnes and Rafe Langdon have known each other and been friends for what feels like forever. In ALL I WANT FOR CHRISTMAS IS YOU, two friends re- evaluate their relationship after Kaitlyn becomes pregnant by Rafe. Rafe must work through his emotional baggage before he can be the man Kaitlyn needs him to be for her and the baby.
Each of these two main characters in ALL I WANT FOR CHRISTMAS IS YOU have a lot on their plate. Kaitlyn is frantically looking for her grandfather's cookie recipe in order to use it to win a cookie contest, she's acting as guardian/mentor to her visiting seventeen-year-old niece Hazel, and she's pregnant by her longtime crush and BFF. Rafe is struggling with the idea of fatherhood and coupledom after the last time he tried it, things ended tragically. Kaitlyn is easy to relate to. She's a strong woman with a kind heart. Kaitlyn's honest with Rafe about the baby and tries to work with him to make the best situation in a sea of complicated circumstances. I'm glad this story is told from alternating perspectives, since Rafe's emotions vary day to day, along with his fear of taking another chance on a long-lasting love. Although there is a lot of drama in this story, it's also full of the small-town charm, humor, and phenomenal characters typical of a Miranda Liasson book. At the end of the day Rafe and Kaitlyn are both good people and their love story is a fascinating one.
ALL I WANT FOR CHRISTMAS IS YOU has yummy cookies, Christmas miracles, and a sensational seasonal love story. This story has a relationship that starts with an unexpected baby and a fake engagement, but the love that develops is very real. I love the supporting characters that add to the storytelling. I look forward to reading Miranda Liasson's next book.
SUMMARY
The award-winning author who writes with "humor and heart" (Jill Shalvis, New York Times bestselling author) invites you to visit the charming small town of Angel Falls.

Being naughty was nice, but now these friends-turned-lovers are in for an unforgettable Christmas...

Just when Kaitlyn Barnes vows to get over her longtime crush on Rafe Langdon, they share a sizzling evening that delivers an epic holiday surprise: Kaitlyn is pregnant. And if that weren't life-changing enough, everyone assumes they're engaged -- a charade they must keep alive through the holiday season. But Kaitlyn knows Rafe better than anyone, and Rafe settling down is about as likely as Santa skipping Angel Falls this year...

Rafe would rather Kaitlyn believe a lie -- that their night together was a fling -- than face his own dangerous truth: he's falling for her, hard. After a devastating loss, Rafe swore he'd never risk his heart again. Yet the longer they pretend to be engaged the more Rafe starts to want the real thing. But now he has to convince Kaitlyn he wants to be by her side -- and their baby's -- for all the Christmases to come.

Includes the bonus novel Christmas on Mistletoe Lane by Annie Rains!
Excerpt
The Angel Falls legend says that any couple who kisses in front of the angel statue and throws money into the falls, will have true love forever…
"All proceeds from photos this month go to the shelter party for Christmas presents for the kids," Mary said, wielding her camera like a weapon. So how about puckering up for charity?"
"For charity," Rafe said. "Of course."
"Of course," Kaitlyn said, as Rafe slid his arm around her back. And oh, she felt his warmth, right through her coat. The dangerous warmth that she was afraid to feel.
"This has gotten out of hand," she whispered in Rafe's ear. "We really should say something."
"Yeah," he said, staring at her lips and sounding very unconcerned. "We'll clear everything up…later."
She didn't protest. She was too busy staring right back at his nice full lips too. Wait. What was she doing? What were they doing, buying trees and ornaments, walking around holding hands, and now this? And was it wrong to want to keep that magic going just a little while longer?
Mary positioned them so that the statue was directly behind them. Rafe still had his arm around Kaitlyn. If only she could have a little breathing room so she could think, because everything was so muddled in her head.
Suddenly there was the sound of money hitting the ground, pinging and scattering at their feet. A quarter hit one of the iron posts on the bridge and ricocheted into the water.
"Oh-oh," Kaitlyn said. They all knew the legend: drop in some money, kiss your honey, true love forever, yada yada.
Rafe looked down, searching for the source of the change.
Kaitlyn blushed. "Some change just fell out of my coat pocket," she said. She didn't say both pockets had holes, because he'd have a field day with that.
"You don't have to kiss me," she rushed on to say. "After all, that quarter plunged right into the falls, just to let you know." She pretended to laugh, but for some reason she wasn't finding anything funny.
"I don't care about the folklore," Rafe said. "But I do care about kissing you." He tugged her closer and, smiling, he looked around, scanning something behind her head.
"What are you looking at?" she asked.
"Just making sure no other Christmas trees are about to fall on us."
She couldn't help laughing. Rafe was so…ridiculous. Funny. Unexpected. Wonderful. Yes, sometimes he was just wonderful.
"Did you say a quarter fell in?" Mary asked. "They say you need two for the legend to count."
Kaitlyn could feel her face turning red from embarrassment, but Rafe just chuckled. Probably because Mary always did her best to increase donations for the city treasury.
At Kaitlyn's feet, perched precariously on the edge, Kaitlyn suddenly caught the glint of another quarter winking up at her, the water under the bridge rushing and gurgling as it ran over the falls. Impulsively, she scooted her boot closer to the cement edge of the bridge and let the other quarter tip in. It was a crazy thing to do, she knew. And she must be out of her mind for doing it. She blamed her crazy behavior on all the confusion she was feeling.
"Smile now, kids!" Mary said, holding up her camera. "Say 'onesie!'"
* * *
Then suddenly Rafe was leaning in, Kaitlyn's heart skittering as it always did at his nearness. She let her gaze drift upward, thinking how tall and handsome he was, and how somehow the story he'd told about his past had changed everything between them. And despite the fact that she was pretty freaked out about it, she felt something else she hadn't felt in a long time…a sense of wonder. Of awe. Of…happiness.
Was that what she was so afraid of?
Rafe smiled a devilish smile, curled a hand around the back of her neck, and pulled her in. His hands were cold but his lips were warm and soft, and his kiss was slow and lingering without getting indecent in front of Mary. Kaitlyn couldn't help but close her eyes and lean into him, his hard muscle, his strength, his warmth. Her head spun, her breath becoming ragged as the kiss took away her breath and her sense.
Then Mary's flash went off and Kaitlyn remembered she was standing on a bridge with icy mist from the falls hitting her in the face. The white twinkly lights strung through the trees surrounding the bridge blurred with the stars, and she saw her whole world spin. When Rafe pulled back, his eyes were shining with mischief, but also something else. A tenderness she only recently learned to see. A crack in the walls that surrounded his heart.
She was suddenly filled with the need to tear down those walls whichever way she could to find the man who'd been in there all along.
"Oh my goodness!" Mary exclaimed. "No wonder you two are…um, expecting. That is some positively ferocious chemistry! Lordie, pass me a fan!"
The photo was cute and, sure enough, Kaitlyn's foot was twisted just a little from nudging that final coin into the falls. But she would be the only person to ever notice such a thing.
For the first time in their relationship, she wasn't squashing all her feelings down somewhere where she refused to feel them. She was daring to let them out. And it felt more than a little like they just might be two people falling in love.
---
What do you think about this review?
Comments
No comments posted.

Registered users may leave comments.
Log in or register now!