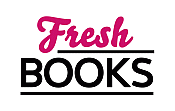 Spring for these books in March
"An entertaining mix of holiday cheer, a harrowing investigation, and human drama!"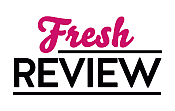 Reviewed by Miranda Owen
Posted October 16, 2019

Mystery Cozy | Mystery Amateur Sleuth | Holiday
NOGGED OFF by Barbara Ross was originally published in the cozy mystery anthology EGGNOG MURDER. I love mysteries with an interesting twist. This story is unlike any of the previous books in this series. Like many Golden Age mysteries, the focus of this book isn't completely on the murder within it, but on the bizarre puzzles thrown into the path of the amateur sleuth. The reader is led on a series of twists and turns before finally reaching the same conclusion as the main character.
All Julia Snowden wants to do is pick up a few things from her NYC apartment and be on her way back home to Maine for Christmas. Unfortunately for Julia, nothing about this Christmas trip is simple. Her subletter, Imogen Geinkes, ingratiates herself into hitching a ride with Julia to Busman's Harbor, Maine to bask in the hospitality of Julia's family. The setup of this unwanted holiday guest is reminiscent of the classic film THE MAN WHO CAME TO DINNER – but with some murder and mayhem thrown in. Set mostly in the small town of Busman's Harbor, Imogen brings chaos and craziness to the normally peaceful town. A mysterious stranger follows the two women into town and injects a somewhat sinister vibe. When twins are introduced, Julia and her family and friends are especially shook up and the mystery becomes even murkier than originally thought. I love the mix of holiday coziness and psychological suspense.
NOGGED OFF is a mix of holiday cheer, a harrowing investigation, and human drama. Because of Julia's kindness to a virtual stranger, danger is brought to her family's doorstep in a very real way. Julia's family and friends are charming supporting characters and alleviate some of the tension in this story. I enjoyed the misdirection and intriguing clues in NOGGED OFF. I look forward to the next "Maine Clambake" mystery by Barbara Ross.
SUMMARY
Previously published in the collection Egg Nog Murder.
'Twas the week before Christmas, and Julia Snowden's escape from New York has just hit a snag. Fresh off accidentally poisoning half her colleagues with her "Killer Eggnog," Julia's would-be subletter, Imogen Geinkes, is now jobless and homeless—leading Julia to invite the young woman home for the holidays in Maine. But when they unload the rental truck in Busman's Harbor, they find something that wasn't on anyone's packing list: the body of Imogen's former boyfriend.

Suddenly, the wordplay in Imogen's name—"I'm a jinx"—isn't so adorable. But for all the calamities that follow in Imogen's wake, Julia's certain she's no killer. As Julia digs into the case, the appearance of the ex's brother—his identical twin—doubles the confusion. Has Imogene been double-crossed by an evil twin? Was the eggnog "accident" no accident at all? If Julia doesn't unwrap the murderer's true identity soon, one of the twelve days of Christmas could be her last . . .
---
What do you think about this review?
Comments
No comments posted.

Registered users may leave comments.
Log in or register now!