"Open a London restaurant? Scandalous!"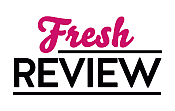 Reviewed by Clare O'Beara
Posted October 10, 2019

A small amount of this romance is set in Paris, where women and men dined together in establishments which boasted mercurial chefs. Our hero and heroine meet one evening, both adrift from England, and after discussing their hopes, plan to meet again in two years. Life intervenes and the heroine has to seek out the hero in his London home. She's in need of a backer for her chance to open a restaurant. The book title A WIFE WORTH INVESTING IN gives the answer to her question, but how can Owen Harrington, a man of means, invest in a woman's business? Miss Phoebe Brannagh would look like a mistress - unless he wed her. The gentleman has physical and mental problems arising from an accident, and a respectable wedding would work in his favour too.
At this point after the Napoleonic Wars, matters are starting to change in England and trade isn't frowned upon quite as it once was. A woman chef, however, is unheard of, as is a couple dining together in public. Today it is hard for us to realise just how very odd this looked and to realise that somebody must have been the first to take this step. Top marks for the research involved. Also, at this time, nobody knew much about treating trauma and mental distress, but the wealthy had leeway.
I found the pattern of the book, which like another in this Penniless Brides of Convenience series, revolves around couple conversations, didn't suit me as much as a romance with more movement and description. I'd have liked more characters – and to meet them for more than a few lines. Many characters we only know because they are discussed, we never meet them. Nonetheless, this is a mature romance and I was pleased that Owen doesn't use the double standard of the day.
Marguerite Kaye is one of my favourite historical authors, with disadvantaged romance figures who sometimes surprise us and storylines which always feel inventive. A WIFE WORTH INVESTING IN will reward readers interested in the early catering industry and anyone who wants an unusual, and thoughtful, romance read.
SUMMARY
A convenient proposal…

Makes a scandalous match!

Knocking on Owen Harrington's door, impoverished and desperate Miss Phoebe Brannagh wonders if London's most eligible catch will recognize her. But injured and reclusive, Owen is no longer a carefree man. And he's in urgent need of a convenient wife! Owen's shock proposal allows Phoebe to fulfill her life's ambition to open a restaurant…but his heated kisses tempt her to hope for a new dream—marriage, for real!
---
What do you think about this review?
Comments
1 comment posted.
Re: Open a London restaurant? Scandalous!

really very nice so i would like to thanks for this blog
good job
http://www.ankitatiwari.in
(Ankita Tiwari 2:40am October 14, 2019)
Registered users may leave comments.
Log in or register now!