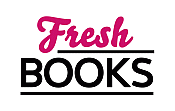 Cuddle up with a great read in November
"A love story that takes two friends by surprise but is satisfying and sensational once they give in!"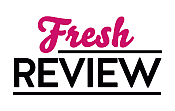 Reviewed by Miranda Owen
Posted October 10, 2019

Romance Erotica Sensual | Romance Contemporary
ONE SUMMER WEEKEND is the first book in Shannon Stacey's "Cedar Street" series. This is a perfect book for readers who enjoy the "friends to lovers" romance trope. I especially liked that there wasn't that much angst in this story. Noah Stafford and Carly Randall have been BFFs since they were little kids. Everything changes when Noah invented, for convoluted reasons, a girlfriend and needs to present one for a destination wedding. The vibe between these friends changes quickly and things turn super steamy. For me, the quick change was awkward for about a minute, but it worked for the characters. The romantic beach setting contributed to the believability of the characters getting swept away by passion.
This story is told from alternating perspectives, which enables the readers to get a sense of the vulnerabilities and reasoning of both Noah and Carly. You never got the sense, while reading ONE SUMMER WEEKEND, that the characters carried a torch for each other for years, but that they had blinders on. The friendship was always supremely important, so these two people mentally blocked out any possible attraction. When Carly and her cousin hear about Noah's scheme, their first reaction is that he's been watching too many romantic comedies and are not quick to take him seriously. The well-defined and well- written characters keep this story from seeming too cliché. In this story of friends becoming lovers, it's the woman who is the most cautious about drifting into a romantic relationship in uncharted territory with her friend. Noah is first to realize how something long-term between them can be both possible and extraordinary. I'm always a sucker for the hero wearing his heart on his sleeve, so I love Noah's eventual heartfelt declaration.
ONE SUMMER WEEKEND is about a love that takes two friends by surprise but is satisfying and sensational once they give in to it. This is a fun and sexy character-driven story and reminds me why I love Shannon Stacey's books. I look forward to Shannon Stacey's next book.
SUMMARY
Noah Stafford loves his life—his happy, single life. So what if he made up a fake girlfriend to stop his boss's matchmaking? He kept things close to the truth—Carly really does have long, sexy legs and a killer sense of humor. She just happens to be his best friend. His wicked awesome and completely platonic best friend.

But now his boss is having a destination wedding, and Noah is expected to attend…with Carly, his girlfriend.

Carly Randall has no interest in living out a rom-com plot. But Noah is her best friend, so she agrees to help. Still, once they arrive on Cape Cod, she can't explain the sudden butterflies she feels when he looks at her that way. Or why she doesn't mind when Noah's hands stray a little south of her back.

What happens on the Cape stays on the Cape.

Except not really, not at all, and once their sexy faux-cation is over, Noah and Carly return to a reality where everything's changed. Going for it would mean risking their friendship…but forgetting how good they were together just isn't an option.
---
What do you think about this review?
Comments
No comments posted.

Registered users may leave comments.
Log in or register now!