"A wonderfully seductive historical romance!"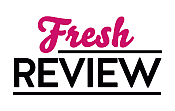 Reviewed by Jessica Grogan
Posted October 5, 2019

Marian Langley and her sisters are in a desperate financial situation. Marian has two choices to fix the problem: marry an odious man from her village or become a wealthy man's mistress. Since she lacks the skills or knowledge to do this, she needs a tutor. She finds one in Nathaniel, Duke of Warrington. They strike up a bargain that Nate will teach Marian everything she needs to know without taking her virginity. But sometimes deals change.
I absolutely adored Marian. She was such a fun, spunky heroine without being over the top. I loved that she was willing to take care of her sisters without making herself a complete martyr and still worried about her own happiness. Nate was fantastic, too, as a rather hermit-like hero who couldn't help falling for Marian. I did find myself wishing for more of his POV throughout the novel, however.
The plot did not disappoint either! I never found myself bored and couldn't wait to find out exactly how Marian became THE DUKE'S STOLEN BRIDE! I found it very difficult to put this book down.
I felt like the sexy times were very sexy without being over the top and that the attraction between Marian and Nate was genuine. I know I couldn't wait for their next encounter any more than they could.
I did feel it was maybe a bit too convenient that Nate had pots of money at his disposal and that's exactly what Marian needed. But that didn't take away from the story at all.
THE DUKE'S STOLEN BRIDE is yet another great title in Sophie Jordan's Rogue Files series and I absolutely loved it. I cannot wait for the next title!!
SUMMARY
From USA Today bestselling author Sophie Jordan comes a scandalously sensual romance in her beloved Rogue Files series.
An urgent dilemma…
To save her impoverished family, Marian Langley will become a mistress. But she will not be just any mistress. Marian intends to become so skilled, so coveted, that she can set her own terms, retaining control over her body and her fate. Only one problem remains: finding a tutor…
A scandalous solution…
Other men deprive themselves of pleasure for propriety's sake. Nathaniel, Duke of Warrington, would much rather be depraved. He slakes his desires with professionals who ask nothing of him but his coin. Marian's proposal—that he train her without taking her virtue—is an intriguing diversion, until their lessons in seduction spin out of control.
And a most unlikely duchess…
When Marian is blackmailed into engagement by a man she despises, Nate impulsively steals her away. Though he never intended to take a wife, he can't tolerate the idea of Marian forfeiting her freedom to another. But can he bear to give her what she demands—a real marriage?
---
What do you think about this review?
Comments
No comments posted.

Registered users may leave comments.
Log in or register now!