"THE RISK involved is to their hearts!"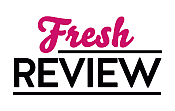 Reviewed by Annetta Sweetko
Posted September 26, 2019

Sebastian Dumont is used to getting everything and everyone he wants and when he sees an exquisite dancer on the stage he wants her. But, Darcy isn't your everyday burlesque dancer, she is a dedicated ballerina who had been intrigued by the idea of dancing in the exclusive Parisian men's club. Why not take THE RISK and live a little? She dances and allows a stranger to "buy" her for one night only, what could be THE RISK in that? Darcy soon finds out that she risks her heart.
After the most amazing night of her life, Darcy returns to New York and her strict life but Sebastian isn't done with the beauty who continues to haunt him. He wants so much more. Amazed that the woman of his steamy dreams is really a ballet dancer, he plans his strategy. . . something about her makes her irresistible and he never loses when he wants something this badly. But is he willing to risk his heart? Does he even have one to risk?
THE RISK is amazing. The chemistry between Sebastian and Darcy is really explosive in more ways than just the bedroom. Together they feed each other and give what they really want in life, and in both cases didn't know it or didn't believe they deserved it - Love.
Author Caitlin Crews has a way of bringing a book to life that has the reader feeling as if they are there in the club, the city, watching the dancing and being voyeurs as this couple feeds off each others' needs. There is a lot of steamy in this book as it is a part of the Harlequin Dare brand, but there is also quite a bit of emotionally charged moments that help readers understand the characters more.
The only drawback I found in THE RISK was that it held a few too many "woe is me" monologues. It was expected that he would talk about the troubles with his family (alcoholic mother, half brother) and her with her stuffy family. However, I found it tiresome to hear all the complaints she had on being a ballet dancer. She had a love/hate thing going and just didn't enjoy it as she knew she would never get a lead. I was certainly glad when she went with her heart and did something about her future.
That aside, THE RISK is a well written, a bit dark, thought-provoking, steamy but still a rather sweet romance, that will have readers looking for more like it.
Learn more about The Risk
SUMMARY
In the second installment of The Billionaires Club quartet, arrogant tycoon Sebastian Dumont risks everything for one night with an exquisite dancer…whose dark fantasy leaves him wanting more.

Love is a risk I will never take, a prize too good for a man who betrayed his family. That's why I prefer to keep things transactional. So when I see an exquisite dancer in the exclusive Parisian billionaires club, turning her burlesque into an erotic art form, I'll give whatever it takes to have her…

She is mine for one night, to do with as I please. But following my commands seems to bring her as much pleasure as it does me. And I can't help wondering at her performance. She almost makes me believe this is a fantasy of her own making.

I'm not ready to let her go after just one night, but I never imagined my hunt would lead me to New York City, or to a restrained and disciplined ballerina. Stoking the fire that rages between us could be the biggest risk I've ever taken…one that may cost me everything, including my damaged heart.
---
What do you think about this review?
Comments
No comments posted.

Registered users may leave comments.
Log in or register now!