"mom always knows best"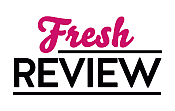 Reviewed by Sharon Salituro
Posted September 19, 2019

Maggie is a single mom, after the murder of her husband years ago. Maggie's daughter Emma is now entering her first year of college. Maggie tries to not be the kind of mother who must know everything her daughter is doing until Emma disappears. . .
Emma is trying to get on the college newspaper, but Jason the editor tells her that she needs to come up with a killer story. Emma finds out that her roommate is involved in a club where young women are meeting and entertaining elderly men. Emma is going to go undercover to try and get the scoop on what is going on in this club. . .
Maggie is trying to deal with Emma being missing. Because she is not getting much help from the police or the school, Maggie decides to investigate on her own. Maggie receives help from an unexpected source: Gina, her dead husband's old partner. She's a cop and tells Maggie she'll be able to find out more than Maggie would on her own.
Maggie is so close to finding out the real story behind her daughter's disappearance, but runs into some strange twists. . . especially when she discovers that some of the men involved in the club Emma was researching are also college professors. With so much at stake, will Maggie ever be ever to find her daughter?
Kelly Simmons' WHERE SHE WENT shows the love between a mother and her child. I also enjoyed the way she tells the story of Emma trying her best to find the story she is looking for. I truly enjoyed this book. I will be looking for more of Simmons' work in the future.
SUMMARY
What happens when your worst fear comes true?
Her only daughter has just gone away to college, and Maggie O'Farrell knows she's turning into one of those helicopter parents she used to mock. Worrying constantly, texting more than she should, even occasionally dropping by the campus "just to say hi." But Maggie can't shake the feeling that something terrible is about to happen to Emma. And then, just as Maggie starts to relax, her daughter disappears.
The clues are disturbing. An empty dorm room where Emma was supposedly living. A mysterious boy described as Future Husband in her phone. Dormmates who seem more sinister than friendly. As Maggie combs over the campus looking for signs of her daughter, she learns more about Emma's life than she ever thought possible.
Kelly Simmons delivers another gripping novel in Where She Went, an unforgettable story of letting go and the secrets that surface when the person keeping them is gone.
---
What do you think about this review?
Comments
No comments posted.

Registered users may leave comments.
Log in or register now!