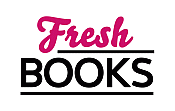 Your August adventures in reading
"Meet Aloysius Archer...He Will Steal Your Heart!"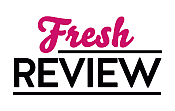 Reviewed by Patricia (Pat) Pascale
Posted September 14, 2019

Suspense Historical | Thriller Historical
A dedicated David Baldacci fan, he never disappoints. ONE GOOD DEED is no exception. We meet Aloysius Archer, a new hero to get to know and admire. We will call him Archer. He is a handsome, single guy who has had a few hard breaks but is looking to start over. His mother always told him he would get into trouble because of the ladies. Why didn't he listen to her? He is just released from prison where he served time because he got involved with a wild, silly young lady. She was the daughter of the sheriff. When Archer drives off with her in her father's car, they were arrested and questioned. Under pressure from her father to lie about Archer, "they threw the book at him," and he was sent to prison.

On probation, Archer must obey the long list of Don'ts which will land him back in prison. First on the list to do is find a job. He boards a bus in a rumpled suit he bought from Sears Roebuck, wearing the hat he bought when he returned from serving in the Army. He is buff from working out daily using a sledgehammer to crush large rocks. He ate no prison food. He only ate fruits and vegetables from the prison garden or nearby farm. He read and was a good prisoner.

When the dusty bus arrives at the town of Poca City, Archer gets off and does a quick look at the town. He spots the local hotel and pays for three nights and settles into his room. Later he decides to venture out and sees the CAT'S MEOW, a saloon. Contrary to the rules he must keep he heads to the bar and orders a drink. The bar is crowded. He begins to watch the folks around him. A very pretty lady with a Veronica Lake hairstyle catches his eye. She is with an older man. He introduces himself as Hank Pittelman, a banker and owner of just about everything in Poca City. The young lady is Jackie. A conversation ensues and Hank after asking many questions to Archer offers him a job. For $100, Archer needs to pick up Hank's Cadillac from a Lucas Tuttle. Then deliver it back to Hank. The car was used as collateral in a loan which had not been paid. Easy, peasey, right?

Trouble starts quickly and the bodies begin to pile up. Suspects are many. On Archer's list is Jackie Tuttle who he gets to know intimately. She is the estranged daughter of Lucas Tuttle, who was murdered and his safe robbed. Is she honest or is she leading him on? What about smart and attractive Ernestine Crabtree? She is his parole officer with a past filled with questions. Now richer than rich is Margaret Pittelman, widow of murdered Hank Pittelman. Is she greedy for more than a huge life insurance policy? So many people with motives. Detective Irving Shaw working with Archer almost die getting answers. An exciting adventure, with characters you will enjoy. Some you will root for, others, no way. Another winner for David Baldacci, ONE GOOD DEED is indeed Good.
SUMMARY
The #1 New York Times bestselling author David Baldacci introduces an unforgettable new character: Archer, a straight-talking former World War II soldier fresh out of prison for a crime he didn't commit.

It's 1949. When war veteran Aloysius Archer is released from Carderock Prison, he is sent to Poca City on parole with a short list of do's and a much longer list of don'ts: do report regularly to his parole officer, don't go to bars, certainly don't drink alcohol, do get a job--and don't ever associate with loose women.

The small town quickly proves more complicated and dangerous than Archer's years serving in the war or his time in jail. Within a single night, his search for gainful employment--and a stiff drink--leads him to a local bar, where he is hired for what seems like a simple job: to collect a debt owed to a powerful local businessman, Hank Pittleman.

Soon Archer discovers that recovering the debt won't be so easy. The indebted man has a furious grudge against Hank and refuses to pay; Hank's clever mistress has her own designs on Archer; and both Hank and Archer's stern parole officer, Miss Crabtree, are keeping a sharp eye on him.

When a murder takes place right under Archer's nose, police suspicions rise against the ex-convict, and Archer realizes that the crime could send him right back to prison . . . if he doesn't use every skill in his arsenal to track down the real killer.
---
What do you think about this review?
Comments
No comments posted.

Registered users may leave comments.
Log in or register now!