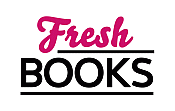 Your August adventures in reading
"A thrilling heart in your throat read!"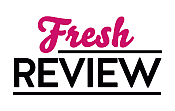 Reviewed by Annetta Sweetko
Posted September 10, 2019

Romance Suspense | Romance Military
Serenity Washington and her twin sister were kidnapped by a serial killer. Serenity managed to survive, but her sister did not. She tried to move on after the killer was caught and sent to jail. She married, had a daughter then became a single mom. Despite the DARK MEMENTO that is part of Verona Bay, she returns there hoping for a peaceful place to raise her daughter. How could she ever imagine that her nightmare would begin again? Pranks are being pulled on her, bringing back the terror of the kidnapping and her sister's death. She fears that with no clues left behind by her stalker, there is little chance that the terror will end any time soon.
The serial killer who murdered her sister is still in prison, so who could be tormenting her? Lucas Jordan would like to know the answer for personal reasons. He has been interested in Serenity since she returned home, but she claimed she wasn't ready for anything. But, when she is targeted by a nutcase, he is taking no chances, he puts his Marine training to good use and will protect her with everything he has.
DARK MEMENTO will have your heart in your throat from the first page to the last. Serenity is a strong woman but with everything she has dealt with she needs someone to lean on, and Lucas is just that man. I enjoyed the dynamic between the two as she tries to be on her own as a single mom making it all work. He is patiently impatient but a good man to have in your corner for sure. Author Katie Reus builds all of her characters, main and secondary, with an amazing knack for giving her readers everything they need to fall for them and sometimes to be fooled and shocked by them.
The nutcase in this mystery is totally unexpected and will surprise readers. If you are like me, I love solving mysteries before I hit the last page. This was not one of the ones that was easily solved. After I got to the end, I went back through to see what hints I had missed because I was so far off it wasn't funny. Once you know the truth, you might be able to pick up hints, but this is a genuinely well-written, not easily solved mystery.
DARK MEMENTO will fill the need for romance, both steamy and sweet; danger; intrigue; and mystery all wrapped up in one amazingly well-written book!
SUMMARY
Welcome to Verona Bay, a small coastal town where the secrets just won't stay buried—and people aren't always who they seem.

She was the one that got away…Eight years ago Serenity Washington watched as her twin sister was murdered.She was lucky to escape the same grisly fate. With her sister's killer in jail,she relocated and tried to move on with her life. She married a man in the AirForce and started a family, but when her husband dies unexpectedly she movesback to the last place she remembers being happy—Verona Bay, FL.

Now that she's come home, it's all starting again…

Within months of Serenity's homecoming, she receives a 'gift'—a bracelet fromher sister that was never recovered after her death—and a taunting note.Terrified for herself and her young daughter, she turns to the local sherifffor help. But there's only so much they can do without proof that the giftsaren't more than sick pranks. There's been no DNA, no fingerprints leftbehind—nothing to indicate who's leaving them. As the horrifying gifts arrivewith increasing frequency, Serenity has no doubt that she's the ultimatetarget. But with her sister's murderer—a confessed serial killer—still behindbars, she has no idea who's stalking her.

She turns to the one man she's been trying to keep her distance from…

Former Marine Lucas Jordan has been hung up on single mom Serenity since shemoved back to Verona Bay, but she's made it clear she's not looking for arelationship. When she's targeted, however, all bets are off. He won't sit bywhile she's terrorized, and with her and her daughter's lives in danger he'sprepared to stand his ground and protect them both. Together they face theimpossible task of trying to figure out who to trust before they all wind upsix feet under.
---
What do you think about this review?
Comments
No comments posted.

Registered users may leave comments.
Log in or register now!