"Everyone is a suspect, so who is the real killer?"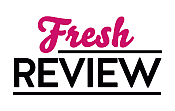 Reviewed by Sandra Wurman
Posted September 10, 2019

Romance Western | Romance Suspense
Small towns are infamous for drama and secrets. But in RESTLESS HEARTS B.J. Daniels hit the mother lode. There is no way even the best armchair detective could figure out the finale of a crime-ridden story that spans decades and seems to encompass the entire town. Certainly, no one is safe from the backlash of some tragic events. Blaze comes back to her hometown, not as the daughter of a local rancher, but as a private investigator. She is accompanied by a man she not only works with but shared a short relationship with Jake Horn. Jake and Blaze make an excellent team for an investigation but not so much as a couple. Or are they?
A local rancher has been shot and the town sheriff Bud is convinced he has the killer in jail. There seems to be no end of bad blood between Bud and Monte, who is currently the jailbird. Monte is Blaze's father. And although this case is extremely personal, the person Blaze and Jake work for sends them to see what is going on and get to the bottom of this case. It looks really bad for Monte. The sheriff is pretty cocky that he got his man and isn't even looking into any possibilities that there might be more to this case. After all, Monte was standing over the dead guy with a gun in his hand.
By the way, all of this was an important clue except for the sheriff. The problem is that the list of suspects in candidly quite huge. In fact, it looks like everyone in this small town had a gripe with the dead man Frank. But Monte was the one found standing over Frank's body. Well at first glance Blaze and Jake don't feel there is much to go on. They couldn't have been more mistaken as you will see when B.J. Daniels blows up this murder case in RESTLESS HEARTS.
RESTLESS HEARTS could just be one of the best from this talented crime author. I know B.J. Daniels books are listed under the romance category but don't be fooled. Get ready to put on your best investigator cap and see if you can find the killer in RESTLESS HEARTS.
SUMMARY
He's fighting for a second chance with his first love…before it's too late.
The last time PI Blaze McClintock was on her family's ranch, she left in handcuffs. She vowed then to never go home again…until her estranged father is accused of murder. He's not a good man—this entire Montana town knows that. But Blaze believes her father is innocent and she'll do anything to prove it, even ask the one man who broke her heart for help—the only man in town who's on her side.
No matter how hard he tried, Jake Horn could never forget Blaze. As teenagers, their passion ignited, leaving destruction in their wake. Now, years later, it's obvious little has changed. But as they work together to unravel what really happened that night, a dangerous secret threatens to separate them for good. This time, though, Jake won't let Blaze go without a fight—even if it means risking his own life.
---
What do you think about this review?
Comments
No comments posted.

Registered users may leave comments.
Log in or register now!