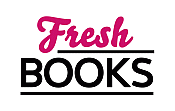 Your August adventures in reading
"Angelic warfare reaches pitched battle, as love and loyalty fight true evil"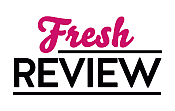 Reviewed by Make Kay
Posted September 5, 2019

Romance Paranormal | Fantasy Urban
ARCHANGEL'S WAR is, wait for it, book twelve in the Guild Hunter series by the fabulous Nalini Singh. I blinked twice in astonishment when I figured out how far into the series we are now. Wow! This is not a book that can be read out of order. It follows hard on the heels of book 11, Archangel's Prophecy. I confess I did not remember all the ending details of book 11's cliffhanger, so I was floundering a little at the beginning of ARCHANGEL'S WAR. But I continued reading along, and eventually, it became relatively clear what had happened in the storyline immediately preceding the events of the current book 12.
The Guild Hunter series is centered around incredibly powerful Raphael, the Archangel of New York and his consort Elena, who was once a Guild Hunter tasked with tracking down rogue vampires but is now a relatively newly-created Immortal who was gifted with wings. Heavily interwoven into the stories are Raphael's awesome Cadre of Seven, who are powerful angels or other supernatural beings that assist Raphael in running his vast human and angelic empire. This is an utterly compelling world of vampires, angels, and other fantastical beasts that is incredibly engrossing.
I so adore Elena!! She's smart and competent and has managed to propel herself to success through combining grit, gumption, and human compassion. I love how she has softened Raphael and made him so much more than the remote angelic being he used to be back in the beginning of the series. This is truly a power couple, like Beyonce and Jay-Z, but of the supernatural world. Raphael and Elena have been doing their best to survive The Cascade, a time when the world goes seemingly mad. Archangels gain massive jumps in their powers and abilities at the time of a Cascade, and every Cascade pits archangel against archangel in a battle to the death. Spooky stuff!
It's going to be very challenging for me to talk a lot about this book without doing spoilers, so I will be remaining fairly general for this review. For those waiting on tenterhooks to see what happens to Elena, you will not be sorry for your faith in our beloved author. This book brings us forward in Raphael's fight against the archangel of China, Lijuan. Dude, she is one terrifying creature. Takes a licking, keeps on ticking. Lijuan has become supercharged via the Cascade, and Elena and Raphael are hard-pressed to not be destroyed. The number of battles in this war became unending to me as a reader, as well as to Raphael and Elena who are living through it! I really hope the next book is more about life and not just battle.
Nalini Singh can make any storyline gripping (even given my complaint of the endless fighting detailed), and it's clear things have hit a boiling point in the war here. Longtime fans of the series will likely be thrilled at seeing what happens as the Cascade blossoms. There's a lot of tension in ARCHANGEL'S WAR and a lot of bloodshed. I'm hoping to see more friendship and love in the next in the series, but this series remains an auto-buy for me. The heart-pounding tension, the feats of heroism, and the love between Raphael and Elena combine to make this one hell of a ride.
SUMMARY
Return to New York Times bestselling author Nalini Singh's darkly passionate Guild Hunter world, where human-turned-angel Elena Deveraux, consort to Archangel Raphael, faces a new challenge that threatens the balance of the world.
Wings of silver. Wings of blue. Mortal heart. Broken dreams. Shatter. Shatter. Shatter. A sundering. A grave. I see the end. I see. . . .

The world is in chaos as the power surge of the Cascade rises to a devastating crescendo. In furiously resisting its attempts to turn Elena into a vessel for Raphael's power, Elena and her archangel are irrevocably changed. . .far beyond the prophecy of a cursed Ancient.

At the same time, violent and eerie events around the world threaten to wipe out entire populations. And in the Archangel Lijuan's former territory, an unnatural fog weaves through the land, leaving only a bone-chilling silence in its wake. Soon it becomes clear that even the archangels are not immune to this deadly evil. This time, even the combined power of the Cadre may not be enough. . . .

This war could end them all.
---
What do you think about this review?
Comments
No comments posted.

Registered users may leave comments.
Log in or register now!