"Sometimes you just can't hide from trouble."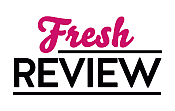 Reviewed by Sandra Wurman
Posted September 5, 2019

Romance Holiday | Women's Fiction Contemporary
Don't you just love the feeling you get starting a new story and recognize a character or a place? It definitely brings a smile to my face to be able to revisit somewhere that conjures up fond memories. Jill Shalvis has created a place you just love to return to San Francisco's Heartbreak Bay in WRAPPED UP IN YOU.
Kel O'Donnell is recovering from injuries received on the job as sheriff, so he is back in San Francisco hopefully temporarily. But in truth, Kel's job is questionable at the moment. He is happy to spend time with friends Caleb and Jack, helping Caleb arrange security at one of his properties. Ivy Snow is a relative newcomer to this area. Ivy is the proud owner of a taco food truck and her food is such a hit that she is enjoying amazing success as well as independence. Ivy is embracing the freedom from her family, in particular, her brother. Their history is toxic to Ivy's well-being.
WRAPPED UP IN YOU brings to mind an old expression: you can pick your friends but you can't pick your family. As Kel and Ivy develop a close friendship, which seems to be all they really desire at this time of their lives, there seems to be an unwelcome intrusion in their lives. Ivy is good at keeping people at arm's length, even with the good, close friends. Kel doesn't know the meaning of minding his own business, which goes against the grain of an officer of the law. Kel recognizes all too clearly that Ivy keeps quite a few personal secrets. Even as he opens up to her about his own issues, Ivy remains rather closemouthed, until trouble comes to her new home.
WRAPPED UP IN YOU is another amazing installment in an already fabulous series by Jill Shalvis. Great read at any time in the series. Each story reintroduces some fan-favorite characters but absolutely stands on its own merit. Never too late to join the band wagon of Jill Shalvis fans and WRAPPED UP IN YOU guarantees membership.
SUMMARY
It's love. Trust me.
After a lifetime on the move, Ivy Snow is an expert in all things temporary—schools, friends, and way too many Mr. Wrongs. Now that she owns a successful taco truck in San Francisco and an apartment to call home, Ivy's reinvented life is on solid ground. And she's guarded against anything that can rock it. Like the realities of a past she's worked hard to cover up. And especially Kel O'Donnell. Too hot not to set off alarms, he screams temporary. If only his whispers weren't so delightfully naughty and irresistible.
Kel, an Idaho sheriff and ranch owner, is on vacay, but Ivy's a spicy reason to give his short-term plans a second thought. Best of all, she's a tonic for his untrusting heart, burned once and still in repair. But when Ivy's past intrudes on a perfect romance, Kel fears that everything she's told him has been a perfect lie. Now, if only Ivy's willing to share, Kel will fight for a true love story.
---
What do you think about this review?
Comments
No comments posted.

Registered users may leave comments.
Log in or register now!