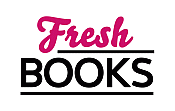 Your August adventures in reading
"Nobody liked the pumpkin farmer... but who hated him enough to kill him?"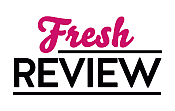 Reviewed by Debbie Wiley
Posted August 26, 2019

Abby McCree has been the committee queen since moving to Snowberry Creek a few months ago. She's trying to downsize her involvement, but her neighbor, Tripp Blackston, has volunteered her for yet another one, this time as a fundraiser for a veterans' group. Meanwhile, Abby has her hands full with her other committees including preparations for the Halloween Festival. Murder isn't on her agenda, but unfortunately she finds the dead body of a local pumpkin farmer while helping out a friend. Worse yet, the suspect favored by most of the town is a homeless veteran that Tripp has been helping. Can Abby uncover who the murderer is before the rumors in town get out of hand?
DEATH BY JACK-O'-LANTERN is the second book in the Abby McCree series and can easily be read as a standalone story. Alexis Morgan provides all the necessary back story we need to enjoy and appreciate Abby's involvement in the mystery. While we did see the relationship develop between Abby and Tripp in the first book, DEATH BY COMMITTEE, Alexis Morgan does an excellent job at showing their bond, especially with how Abby's dog, Zeke, reacts to Tripp' unplanned absence.
And speaking of Zeke… Zeke is my favorite character in DEATH BY JACK-O'-LANTERN! Yes, Abby, Tripp, Gage, and all the others are a lot of fun, but Zeke steals the show with his instinct (read that as nose) for character. I love dogs, so it is heart-warming to see an author incorporate one into the story line in such a way that we see their loyalty, love, and willingness to protect.
I also love that Alexis Morgan touches on the issues surrounding the homeless, focusing mainly on veterans. The town's immediate willingness to convict a homeless veteran for the murder is unfortunately indicative of a general societal attitude that ignores the underlying issues affecting all of the homeless population, seeing them as criminals rather than as struggling and emotionally wounded. I love Tripp even more for his commitment to helping his fellow veterans, even at his own peril.
Alexis Morgan has long been one of my favorite paranormal romance authors, and she is proving herself to be a strong contender for that status in the cozy mystery genre! JACK-O'-LANTERN is a fun holiday story filled with great characters and a solid mystery. I enjoyed the first book in the Abby McCree series, but Alexis Morgan kicks it up a notch with this latest installment. I can't wait to see what is in store for us next!
SUMMARY
Overcommitted committee member Abby McCree gets in a patch of trouble trying to solve the murder of a pumpkin farmer …

The small town of Snowberry Creek, Washington, is gearing up for the Halloween Festival, and naturally Abby is on the planning committee. As part of her duties, she's picking up a pumpkin order from ornery farmer Ronald Minter. But what she finds instead is the farmer in the middle of his corn maze with a knife in his back.

The police suspect a homeless veteran named Kevin Montgomery, who was seen arguing with Minter when the farmer accused him of trespassing and stealing pumpkins. Abby's tenant Tripp Blackston, a veteran himself who's been helping Kevin, is sure he's innocent. Together, Abby and Tripp follow the twists and turns of the case to corner the corn maze killer—before someone else meets a dead end …
---
What do you think about this review?
Comments
No comments posted.

Registered users may leave comments.
Log in or register now!