"Another fantasy comes true for a tapestry bride."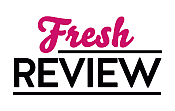 Reviewed by Annetta Sweetko
Posted August 22, 2019

Erotica Paranormal | Romance Erotica Sensual | Romance Paranormal
Roxanne Sykes has been trying to restart her life after escaping an abusive marriage. The now divorced waitress only wants to be left alone, but her ex is out of jail and determined to make her pay for daring to leave him. But, Roxanne had recently bought a tapestry, one that had given her a very real night of EMBROIDERED FANTASIES, now the tapestry whisks her away.
Radnor Craddock never expected the arrival of a tapestry bride. There had been a number of them in Javara but finding an injured Roxanne and hearing her talk about dreams and tapestries, he knows that he and Sednar have only three days to make her want to stay. But, after learning that her ex-husband had abused her, would she want to stay in the Craddock keep with its many tales and past threats and reality of violence. On top of this, the tapestry managed to bring along a passenger this time, someone not wanted and would not be tolerated for the two men who love Roxanne.
EMBROIDERED FANTASIES is a fascinating look back into the tapestries world that author N.J. Walters has given her readers. Radnor and Sednar Craddock are the younger brothers of the cruel leaders of the keep, after the older brother's death they swore that cruelty and violence would no longer be tolerated. Change takes time, and their people are slowly seeing that the remaining brothers might be different, and when Roxanne stays, they believe in them. The characters are well fleshed out and vivid descriptions of the castle and lands has you feeling as if you are there, easily visualizing this amazing world.
Readers of Ms. Walter's Tapestries series, might find that the series has a bit of a pattern, as EMBROIDERED FANTASIES is the fifth book. There is an unhappy women who finds a tapestry and it whisks them away to a strange land and two gorgeous men who want nothing more than to entice the woman to stay and spend three days doing so. Well, yes, that is the pattern but with EMBROIDERED FANTASIES there is a bit of a twist, though in fairness and no spoilers allowed, I will let you find out about it on your own as you read this fantasy filled book.
SUMMARY
With her abusive ex-husband safely behind bars, Roxanne Sykes is trying to carve out a quiet life for herself. Just as she's beginning to feel free to explore her new possibilities, word reaches her that her cruel ex has been released from prison. When he shows up at her door bent on destroying her, it's only through the magic of a well-loved tapestry that Roxanne is whisked away to safety—and into the world of a warrior she's known only from her fantasies.
Radnor Craddock has known only a life of violence and brutality at the hands of his older brothers. Now that they have fallen in battle, Radnor and his twin brother Sednar can finally put their house in order. Just as their efforts are bearing fruit, fate smiles upon them again by delivering a potential tapestry bride to their doorstep. Well aware of what they must do to win her hand and her heart, the brothers dedicate themselves to granting Roxanne every imaginable pleasure, driving her to sensual heights unlike any she has ever known.
With each new erotic encounter stirring a loving bond between the three, Roxanne is tempted to accept the promise of the tapestry and make a new life and new home with the brothers. But she has trusted before and been painfully wrong, and she's frightened by the whisperings of the brothers' violent past. Unsure of herself and threatened anew when her merciless ex finds his way to her once again, Roxanne must trust her heart as the brothers vow to protect her and destroy her ex—and to give her a life and love she had never dreamed possible . . .
---
What do you think about this review?
Comments
No comments posted.

Registered users may leave comments.
Log in or register now!