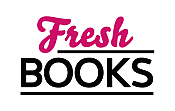 New Year, Great reads for January 2021
"A tale of psychological suspense with the kind of complicated love story Kerrigan Byrne does best!"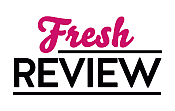 Reviewed by Miranda Owen
Posted August 2, 2019

HOW TO LOVE A DUKE IN TEN DAYS is the first book in Kerrigan Byrne's "The Devil You Know" series. HOW TO LOVE A DUKE IN TEN DAYS is a gripping tale of secrets, blackmail, and fierce female friendships, along with a heated yet unconventional romance. Lady Alexandra Lane, Francesca Cavendish, and Cecelia Teague have been close friends for years. Ties of secrecy bind them along with the usual ties of friendship. After an act of violence traumatizes Alex, she never thinks romance or marriage would ever be on the agenda for her. She was proved wrong when she meets Piers Gedrick Atherton, the Duke of Redmayne aka "the Terror of Torcliff". Piers is strangely charmed by Alex and they marry almost immediately after meeting. I enjoy stories in which the hero and heroine marry early on in a novel. The marriage isn't an end to a courtship, but rather a beginning of a dialogue.
Alex is a very sympathetic character for me, largely because she has so many things on her plate and secrets to keep track of in her head. Her deep dark secret is that she killed her rapist when she was younger. This event shaped her interactions with men for years to come. Alex's past won't stop haunting her, since she's plagued by a blackmailer over the years. As with so many relationships, Alex's relationship with her new husband all boils down to trust. Trust is a major theme in HOW TO LOVE A DUKE IN TEN DAYS. Since they are relative strangers, this newly minted husband and wife struggle with how to communicate with each other. Even though some might say the signs were there, Piers never learns the full truth about Alex's past until near the end of this story. Until the truth is revealed, the sexual tension runs high as this couple experiments with physical intimacy and they get to know each other.
HOW TO LOVE A DUKE IN TEN DAYS is a tale of psychological suspense with the kind of complicated love story Kerrigan Byrne does best. I love a series with strong women and equally strong friendships between women, and this assuredly qualifies. I look forward to reading of Alex's friends in future books.
SUMMARY
The first book in a new and stunning historical romance series by USA Today bestseller Kerrigan Byrne!

These men are dark, bold, and brave. And there is only one woman who can bring them to their knees...

Famed and brilliant, Lady Alexandra Lane has always known how to look out for to herself. But nobody would ever expect that she has darkness in her past—one that she pays a blackmailer to keep buried. Now, with her family nearing bankruptcy, Alexandra strikes upon a solution: Get married to one of the empire's most wealthy eligible bachelors. Even if he does have the reputation of a devil.

LOVE TAKES NO PRISONERS

Piers Gedrick Atherton, the Duke of Redmayne, is seeking revenge and the first step is securing a bride. Winning a lady's hand is not so easy, however, for a man known as the Terror of Torcliff. Then, Alexandra enters his life like a bolt of lightning. When she proposes marriage, Piers knows that, like him, trouble haunts her footsteps. But her gentleness, sharp wit, independent nature, and incredible beauty awakens every fierce desire within him. He will do whatever it takes to keep her safe in his arms.
---
What do you think about this review?
Comments
No comments posted.

Registered users may leave comments.
Log in or register now!