"Some strings are not meant to be broken without consequences..."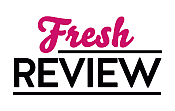 Reviewed by Teresa Cross
Posted August 1, 2019

Caleb Breakey starts his debut novel out with a hit!!! Once you start reading THE STRING, there is no putting it down. His characters are deeply emotional and the plot is captivating. The main character, Markus Haas, is always trying to do the right thing, which makes him easy to root for throughout this novel. With this novel listed as book one, it tells me that we might see more of him, which makes this series a plus if you are looking for a new one to read with action and suspense.
There is a game called The String that was started by The Conductor, as he or she is called, and at any time anyone is asked to play. There are rules to the game, and the most important one is you cannot say no to play when invited. If you do, your loved ones pay the penalty. University cop Markus Haas is the latest player to be added, and he is in a race with time trying to find out the identity of the Conductor. With the help from a few other players Haas tries to break the String before anyone else pays the price of their disobedience.
Having such strong characters and plot, Caleb Breakey begins a brilliant new series that I cannot wait to read more of in the future! THE STRING has action, suspense, and surprises on every page. This novel also falls under Christian Mystery and Suspense. THE STRING is one that you will not want to miss out on reading this year.
SUMMARY
Welcome to the string, a game of impossible decisions and deadly consequences. Let's go over the ground rules.
Rule #1: Participation is mandatory. Rule #2: If anyone refuses to play, all threats will come to pass. Game on.
Get ready for a deadly social experiment as a sociopath known as The Conductor delivers disturbing threats and twisted moral dilemmas to unsuspecting students and staff.
As a powerful instinct for self-preservation sweeps through the campus, one man has a grave decision to make. Will university cop Markus Haas play the game to protect those he loves? Or will he break the string and incite massive chaos--and even death?
In the great suspense tradition of Ted Dekker and Steven James, Caleb Breakey's explosive debut novel will have you turning pages into the night.
---
What do you think about this review?
Comments
1 comment posted.
Re: Some strings are not meant to be broken without consequences...

I'm adding this one to my TBR. Sounds great!
(Debbie Wiley 2:40pm August 3, 2019)
Registered users may leave comments.
Log in or register now!