"A CEO's hot air balloon goes up in flames... who wanted him dead?"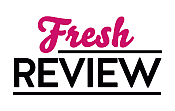 Reviewed by Debbie Wiley
Posted July 5, 2019

Theodosia Browning, proprietor of the Indigo Tea Shop, often caters weekend parties and getting a hot air balloon ride at one of them is just an extra benefit. Unfortunately, things go seriously awry when a drone appears and sends a nearby hot air balloon crashing to the ground in a fiery explosion. Theodosia and her tea sommelier, Drayton Conneley, are horrified by the events - even more so when the fiance of one of their friends is a suspect. Theodosia doesn't initially intend to investigate, but she can't resist the desperate plea of a friend.
Charleston, South Carolina is a beautiful and historic city and the ideal place for the Indigo Tea Shop. I could easily imagine walking along the Battery and visiting the various shops there before stepping inside Theodosia's inviting little shop for a cup of freshly brewed tea. I love the various tea party themes too. After all, who wouldn't want to attend a Nancy Drew themed tea event?
The leisurely pace and exquisite use of language in BROKEN BONE CHINA are a perfect fit with Charleston as well. And oh, the characters! Drayton is so stuffy and yet so endearing that it's impossible not to love this technophobe. Theodosia is direct but polite, and I love her determination and ability to organize. Laura Childs does a marvelous job at creating likable characters that a new reader can jump right in and still enjoy.
BROKEN BONE CHINA is the twentieth book in the Tea Shop Mystery series. Despite being twenty books into the series, BROKEN BONE CHINA can easily be read on its own merits. This is the first book I've read in the series and I had no difficulty connecting with either the storyline or the characters. In fact, my only concern is why I've missed out on this fun and engaging series before now!
SUMMARY
Theodosia Browning serves tea and solves crimes in Charleston, a city steeped in tradition and treachery in the latest Tea Shop Mystery from New York Times bestselling author Laura Childs.
It is Sunday afternoon, and Theodosia and Drayton are catering a formal tea at a hot-air balloon rally. The view aloft is not only stunning, they are also surrounded by a dozen other colorful hot-air balloons. But as the sky turns gray and the clouds start to boil up, a strange object zooms out of nowhere. It is a drone, and it appears to be buzzing around the balloons, checking them out.
As Theodosia and Drayton watch, the drone, hovering like some angry, mechanized insect, deliberately crashes into the balloon next to them. An enormous, fiery explosion erupts, and everyone watches in horror as the balloon plummets to the earth, killing all three of its passengers.
Sirens scream, first responders arrive, and Theodosia is interviewed by the police. During the interview she learns that one of the downed occupants was Don Kingsley, the CEO of a local software company, SyncSoft. Not only do the police suspect Kingsley as the primary target, they learn that he possessed a rare Revolutionary War Union Jack flag that several people were rabidly bidding on.
Intrigued, Theodosia begins her own investigation. Was it the CEO's soon-to-be ex-wife, who is restoring an enormous mansion at no expense? The CEO's personal assistant, who also functioned as curator of his prized collection of Americana? Two rival antiques' dealers known for dirty dealing? Or was the killer the fiancée of one of Theodosia's dear friends, who turns out to be an employee—and whistle-blower—at SyncSoft?
INCLUDES DELICIOUS RECIPES AND TEA TIME TIPS!
---
What do you think about this review?
Comments
No comments posted.

Registered users may leave comments.
Log in or register now!