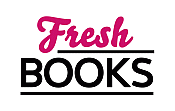 Summer reads begin in June!
"Old Skool romance between a courtesan and an emotionally unavailable spymaster"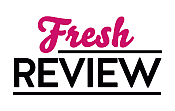 Reviewed by Make Kay
Posted June 29, 2019

DEARLY BELOVED by Mary Jo Putney, originally released in 2004, has been re-released after being out of print for some time. If only the publishers had let it languish in obscurity where it should have stayed. This old skool rapey "romance" did not hold up to my reread of it. The "hero" is an unmitigated asshat. Calling the heroine a whore every other page is not the way to endear yourself to the readers. Gervase rapes Mary in the prologue (he can't even wait until the first chapter in the book!), the first time he meets her, then blithely abandons her for years. There is NOTHING that is going to salvage this man in my eyes after that. And the "heroine"! We don't find out until 80% of the way into the book why she has made the idiotic decisions that she has. I already didn't like her, but once her reasoning is revealed, I found her to be an even less sympathetic character. The villain of the piece is a caricature. In short, there is no reason for you to pick up this book, unless you miss the olden days of romance where men were men and women were raped, and they'd better like it, by god.
Mary Hamilton is a single woman living in a small rural village in England who decides to chuck her peaceful and apparently successful country life in order to move to London and become a courtesan. As one does (rolls eyes). Because of reasons. Uh huh. She brings along her son, her companion, and a retired courtesan whom she rescued from death in a snowstorm outside her barn, who guides Mary in the ways of becoming a whore. The whole premise is bizarre. As I said, the big reveal about why she chooses this happens late in the book. It makes more sense when you learn what her reasoning is, but by that time I've had it with her, and I don't really care why she's made the idiotic choices that she has.
Gervaise Brandelin works for the War Office as a spy master. He thinks his courtesan, Mary Hamilton, may be passing secrets to the French to aid Napoleon, but is still contemplating a life with her?! He's alternating between thinking he might care for her and thinking she's a spy who's going to have to be hung. And he doesn't modify his behavior around her to protect Britain's secrets. WTH, dude. That's some piss poor spycraft right there. Why did Britain even hire you?! And he's so emotionally closed off that it\'s off-putting. I never feel like he really grows emotionally or redeems himself in any manner.
I just want to shake the two of them and tell them to freaking talk to each other. Big Misunderstandings that can be cleared up with a bit of conversation are definitely a pet peeve of mine. Adding this pet peeve to the many other issues of this book makes this a big fat fail in my eyes. Putney's DEARLY BELOVED is a book that should have stayed in 2004 where it belonged.
SUMMARY
LOVE MUST FIND A WAY…
A sheltered life in the countryside has left Diana Lindsay restless to see the wider world, for both herself and the son she is raising alone. She cannot marry, but perhaps as a courtesan she will find love and protection despite her painful past. Gathering her courage, she moves to London—and finds herself the city's most desired woman, as admired for her charm as for her beauty. But it is one man who captivates her—handsome, haunted, and harboring a secret as deep as her own…
Bound by the sins of his youth, Gervase Brandelin, the Viscount St. Aubyn, has spent his adulthood seeking redemption through service to England. Now a spymaster, he can allow nothing to distract him from his duty. But when he meets Diana, his burdens seem to lift. Though she can never truly be his alone, their genuine love fills him with hope, until a treacherous deceit—and a deadly enemy—threatens to tear them apart forever…
---
What do you think about this review?
Comments
No comments posted.

Registered users may leave comments.
Log in or register now!