"A world of deception can only last so long..."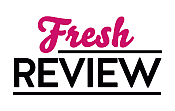 Reviewed by Teresa Cross
Posted June 6, 2019

Thriller Psychological | Coming of Age
From the writer of the Bird Box comes INSPECTION, another bizarre storyline by Josh Malerman that you cannot put down. This is another one of those psychological thrillers that I love reading to the end. This novel with its peculiar scenario, Malerman is able to shock readers again with his imagination of a school deep in the forest filled with nothing but boys! They do not know that girls exist. Can you imagine a world of the same sex and not knowing any difference?
J is a boy who is a student in an all boys' school hidden away in the forest. They do not know the outside world exists along with the opposite sex, girls. These boys have never even heard of the word girls or women. There are twenty-six boys with their father who is the head or founder of the school. They have inspections every morning and answer to their father on every thought that they have. Or at least they are supposed to. They are being trained and groomed to be the prodigies of art, the best that they can be without distractions.
Then somewhere a few ways away in the forest is another school full of girls being raised for the same reasons. They too do not know that boys exist. But then K, a girl makes a discovery that cannot be explained. She comes across the secret that leads her and J to find out answers before it is too late.
It takes real imagination to come up with a scenario like this. Josh Malerman may be known for his eerie plots that leave you asking your self questions about what if. INSPECTION has an ending that I wondered about throughout my reading. With a novel like this, I wondered where Malerman gets his inspiration from to develop such unnerving but great plots. I cannot wait to see what else he comes up with in the future.
SUMMARY
Boys are being trained at one school for geniuses, girls at another. And neither knows the other exists—until now. The innovative author of Bird Box invites you into a tantalizing world of secrets and lies.

J is a student at a school deep in a forest far away from the rest of the world.

J is one of only twenty-six students, who think of their enigmatic school's founder as their father. His fellow peers are the only family J has ever had. The students are being trained to be prodigies of art, science, and athletics, and their life at the school is all they know—and all they are allowed to know.

But J is beginning to suspect that there is something out there, beyond the pines, that the founder does not want him to see, and he's beginning to ask questions. What is the real purpose of this place? Why can the students never leave? And what secrets is their father hiding from them?

Meanwhile, on the other side of the forest, in a school very much like J's, a girl named K is asking the same questions. J has never seen a girl, and K has never seen a boy. As K and J work to investigate the secrets of their two strange schools, they come to discover something even more mysterious: each other.

In Inspection, the masterful author of Bird Box crafts a sinister and evocative gender equality anthem that will have readers guessing until the final page.
---
What do you think about this review?
Comments
No comments posted.

Registered users may leave comments.
Log in or register now!