"A spine-chilling thriller that leaves you pulsating through each page..."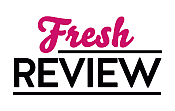 Reviewed by Teresa Cross
Posted June 6, 2019

Thriller Psychological | Thriller
THE MISSING YEARS by Lexie Elliott is an astonishing psychological thriller! This novel had me immobilized until the end. It is one of those that give you the chills at night so do not read it alone. Elliott has an amazing way of giving you goosebumps with this one. The sensation of being in an old Scottish manor with no one close by and odd things happening that can't be explained just adds to the eerie feel of this story.
Alisa Calder's mother passed away and she inherited half a house. Her father who has been missing for twenty-seven years owns the other half of the house. Alisa along with her half-sister move into the house until they can get it sold. However, things seem different than when she lived there many years ago. Coming back to her old hometown has brought up secrets about the town, her family, and the house. Animals will not enter the property, but an intruder does. It comes to a point that she does not feel safe and finds that there may be some people who she finds hard to trust.
This novel is one of the best thrillers that I have read so far. Lexie Elliott has a way of taking her readers to the setting with her writing. As I read each page, I could feel the atmosphere of the manor as Alisa would take each step of the stairs or as she would enter the rooms of her past. The chills I would get when she would describe every unnerving situation that Alisa would experience. It would really make me have those spine-chilling feelings as I would THE MISSING YEARS by Lexie Elliott. This is one thriller you must read.
SUMMARY
The French Girl captivated readers with a twisting tale of psychological suspense. Now author Lexie Elliott heads to the foothills of the Scottish Highlands, where a woman's tangled family history comes back to haunt her...
An eerie, old Scottish manor in the middle of nowhere that's now hers.
Ailsa Calder has inherited half of a house. The other half belongs to a man who disappeared without a trace twenty-seven years ago--her father.
Leaving London behind to settle the inheritance from her mother's estate, Ailsa returns to her childhood home, nestled amongst the craggy peaks of the Scottish Highlands, joined by the half-sister who's almost a stranger to her.
Ailsa can't escape the claustrophobic feeling that the house itself is watching her-- as if her past hungers to consume her. She also can't ignore how the neighborhood animals refuse to set one foot within the gates of the garden.
When the first nighttime intruder shows up, Ailsa fears that the manor's careless rugged beauty could cost her everything.
---
What do you think about this review?
Comments
No comments posted.

Registered users may leave comments.
Log in or register now!