"Follow the rules or win the woman?"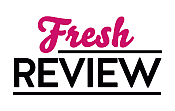 Reviewed by Annetta Sweetko
Posted June 5, 2019

Aiden Paytah has spent his life proving himself in a world where familial ties mean everything. This dragon shifter firefighter has finally earned a place in the Huracán team, though he fears he will always be THE ROOKIE.
Sera Morrison had endured a lot in her young life. She had lost her parents and her husband leaving the single mom to raise her precious son and run a winery. As if that weren't enough, she finds herself as the destined mate to one of the dragon shifters, but which one? It is very rare, but she carries three different marks on her neck.
It doesn't matter which one of the shifter she wants because the Alliance Council has its own agenda. One of the marks could save their king, and despite the choice supposedly being hers, they will do what is best for their people. Save the king!
THE ROOKIE is amazing! The pace is fast, and the characters are fascinatingly realistic. The guys clown and throw barbs at one another and treat Aiden as any group would THE ROOKIE. Sera knows about shifters because they had saved the winery from a crazed dragon's fire, but she had no way of knowing that she could be one of their mates. Of course, she was more, stronger, and a surprise to everyone. This kind of twist is something that one can expect in an Abigail Owen book where she just takes her readers for an amazing ride. You will have to read this edition of the Fire's Edge series to find out all about the team, the members, the rules they keep and break, and what makes Sera different and watch this romance take flight.
It seems to me that though the Huracán team are the human protectors from their kind who have gone crazy, they are usually treated as second class members. Even when they do what is expected of them; follow societal rules, like sending Sera to the Alliance for the mating protocol, someone has their own plans, and the guys are screwed. The big guys don't follow the rules so you cannot expect our guys to do any differently.
There is a bit of sadness at the end. It does fit when you realize that the shifters can only find one woman and trust that they will survive their dragon breath. Some shifters have gone rogue giving up the rules they don't believe in any longer, and some go a little crazy. Here's hoping that all find some kind of redemption in the next life.
If you love dragon shifters who try to do what is expected; a woman, young mother who totally blows their minds in many ways; a steamy yet sweet romance; intrigue and surprises all wrapped up in an amazing "can't put it down" read, then THE ROOKIE will be what you need.
SUMMARY
To escape exile, Aidan Paytah has had to prove himself worthy. Every second of every damn day. He fought with everything he had to earn his precarious place on the Huracán team of dragon shifter enforcers. He can't fail or afford distractions, no matter how temptingly sweet. Total loyalty to the clans and dedication to his team is the only way.
Sera Morrison lost her parents and her husband in short order, leaving her a single mother running her family winery alone. Nothing could ever have prepared her for the discovery that she's a destined dragon mate. But once she finds out, there's only one man she wants—the one who walks away.
However, the Alliance Council has its own agenda. They want to use her as a political pawn and force a mating that could ultimately kill her to save the High King. Aidan has no choice but to kidnap her, even if it means their close proximity reinforces their own mating bond. And mating with him could end up being a far worse fate for Sera....
---
What do you think about this review?
Comments
No comments posted.

Registered users may leave comments.
Log in or register now!