"A writers' conference can be dangerous...."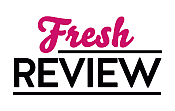 Reviewed by Debbie Wiley
Posted May 28, 2019

Mystery Book Lover | Mystery Amateur Sleuth | Mystery Woman Sleuth
Charlemagne "Charlee" Russo arrives in Portland ready for the Stumptown Writers' Conference. She hasn't seen the conference organizer and her friend, Viv, in a long time but they've worked the conference/book tour circuit together in the past and she's excited to see her again. Unfortunately, Viv has other worries on her mind than the conference as her daughter, Hanna, has been kidnapped. Meanwhile, all the volunteers for the conference are out sick with food poisoning. Can Charlee help organize the conference and find Hanna?
FOUL PLAY ON WORDS is the second book in A Mystery Writer's Mystery series and can easily stand on its own merits. Charlee is out of town, so any relationship building from the first book, FICTION CAN BE MURDER, is irrelevant to the central storyline. Charlee does maintain regular phone contact with her brother and boyfriend but otherwise, all the characters appear to be new to series readers.
I love mysteries and book conferences of any sort are fun, so I couldn't resist a mystery that incorporated both topics. Even better, the heroine is a mystery writer herself! Charlee initially seems like the logical one out of the whole bunch. After all, she's the one who questions some of the things Viv is telling her as well as Viv's potentially disastrous solutions. However, Charlee is also a bit flighty at times and several scenes had me scratching my head a bit at her naivete.
And have I mentioned the agility dogs? No? Well, the agility dogs are almost a side story in FOUL PLAY ON WORDS as the hotel hosting the Stumptown Writers' Conference overbooked and has two conferences going on at the same time. The scenes featuring the agility dogs, particularly Scout, are phenomenal!
FOUL PLAY ON WORDS will appeal to a certain type of reader. Some of the humor is downright hysterical and had me giggling out loud. Other moments are a bit over the top and will appeal more to readers who like that sort of outrageous humor. Regardless, there's a little something for everyone who likes cozy mysteries in FOUL PLAY ON WORDS.
SUMMARY
Between a kidnapping, a double booking, and a crew of hapless volunteers, Charlee is worried the writing conference will go to the dogs
Mystery author Charlee Russo agrees to speak at a Portland writers' conference organized by her friend Viv Lundquist. When Viv picks her up at the airport, she frantically explains that her daughter Hanna has been kidnapped. Unfortunately, Viv has a history of embellishing the truth and Hanna has a history of disappearing.
Charlee takes over the conference preparation so Viv can search for her daughter, but the situation gets tense when the hotel double-books the event with a dog show. Despite it all, Charlee is compelled to investigate after she learns shocking secrets about both Hanna and Viv. Can she find Hanna in time, or will a plot twist lead her to a ruff ending?
---
What do you think about this review?
Comments
No comments posted.

Registered users may leave comments.
Log in or register now!