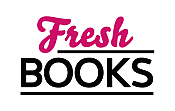 Explore new books in September
"Finding love in unexpected places..."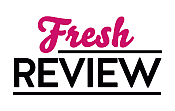 Reviewed by Svetlana Libenson
Posted May 7, 2019

In 1960s Australia, Tom Hope, a farmer, has recently suffered the abandonment for the third time by his impulsive wife Trudy and his stepson Peter, who he raised as his own ever since Trudy came back pregnant with another man's child. But this time, the separation might be more permanent because Trudy desires to raise Peter in a place Tom dubbed as "Jesus Camp" and Tom is not allowed to have any contact with the boy he had grown to care for as a son.
However, Tom is soon hired for his carpentry skills in building bookshelves for a bookstore owned by Hannah Babel, a twice-widowed woman from Hungary, about twelve years older than Tom. Hannah, however, suffering from deep wounds by what the Nazis and concentration camps inflicted upon her soul, has a difficult time in letting people inside her heart, especially children who remind her too much of her dead son Michael.
When Peter escapes from camp and Tom finally gets a chance to permanently be with the boy he designated as his son, can Hannah make peace with her past, or are she and Tom destined to break apart?
With a cover as beautiful as the story inside it, THE BOOKSHOP OF THE BROKEN HEARTED by Robert Hillman is a treat to be savored. The time within THE BOOKSHOP OF THE BROKEN HEARTED moves quickly, and we are offered a mere glance of the characters and the lives they lead. But their lives are indeed full of potential to be expanded into concrete blocks and something more tangible than a mere dream. I found myself wishing the pace of the book would slow down when it came to the characters, to enjoy the scenery instead of being rushed along through the plot. Also, it should be noted that this book does contain scenes of violence towards animals. For a reader seeking a tale of second chances and older protagonists, THE BOOKSHOP OF THE BROKEN HEARTED by Robert Hillman should be a wonderful read for this spring.
SUMMARY
A gorgeously written, tender, and wise novel about love and forgiveness in 1960s Australia, in which a lonely farmer finds his life turned upside down by the arrival of a vibrant librarian.

Can one unlikely bookshop heal two broken souls?

It is 1968 in rural Australia and lonely Tom Hope can't make heads or tails of Hannah Babel. Newly arrived from Hungary, Hannah is unlike anyone he's ever met—she's passionate, brilliant, and fiercely determined to open sleepy Hometown's first bookshop.

Despite the fact that Tom has only read only one book in his life, when Hannah hires him to install shelving for the shop, the two discover an astonishing spark. Recently abandoned by an unfaithful wife—and still missing her sweet son, Peter—Tom dares to believe that he might make Hannah happy. But Hannah is a haunted woman. Twenty-four years earlier, she had been marched to the gates of Auschwitz.

Perfect for fans of The Little Paris Bookshop and The Light Between Oceans, The Bookshop of the Broken Hearted cherishes the power of love, literature, and forgiveness to transform our lives, and—if we dare allow them—to mend our broken hearts.
---
What do you think about this review?
Comments
1 comment posted.
Re: Finding love in unexpected places...

What an interesting premise! Thanks for the review, this
sounds very good.
(Kathleen Bylsma 12:40pm May 11, 2019)
Registered users may leave comments.
Log in or register now!