"The Civil War seen through the eyes of people caught in the middle..."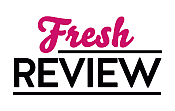 Reviewed by Sandra Wurman
Posted May 2, 2019

Horrors of war. Innocent people caught up in the devastation. People, families, and generations-old farms and businesses destroyed or left in tatters. That is the story that Linda Lael Miller talks of in A YANKEE WIDOW. The author doesn't mince words when describing the day to day, hour to hour, minute to minute struggle of those forced to face head on the catastrophe known as war. The Civil War was anything but civil and history books outline the results and planning of the conflicts between the Union and Confederate armies. A YANKEE WIDOW illustrates the human horror, struggle, bravery and conscience of those affected.
The angst is palatable. Decisions are difficult to make, consequences may be dire and yet each person has to look into themselves, conquer fear and hope that the end will be better than what they believe will be. News travels through southern lands and none of it is good. Young men have gone out to protect the lives that they are used to. Some come back broken and others don't return at all.
A YANKEE WIDOW is about the family and friends left behind when Corporate Jacob Hammond succumbs to his devastating wounds. Jacob fought for the Union. He fought to protect land owned and operated for generations. He fought to protect his beloved young wife Caroline and their four-year-old daughter. He fought to survive. Caroline has to face her future without her Jacob. She feels it is her duty to continue his fight to protect his legacy. She is fully aware that her decisions are ripe with risks many unknown. But she loves the land.
Caroline has Rachel to look out for. Caroline has her grandmother willing to be part of the necessary support group which also includes Enoch Flynn a free man. Enoch is literate and free due to the heart and soul of the Hammond family. Jacobs's parents provided safety, education, freedom, and respect so often missing from the life of any slave. Enoch and Jacob grew up as friends in a time when black and white did not forge many friendships. A YANKEE WIDOW is a force of nature. Gritty and real. Telling the story of this one small family choosing to face down the uncertain future of their lives after many neighbors have moved away. Heading north in itself was an uncertain path. At twenty-four, Caroline is going to face menaces that will certainly make her grow up faster than anyone could imagine. Every day is a new challenge. Union forces are heading her way with the Confederate forces on their heels. It is almost impossible to truly tell the good men from the bad. There are scavengers among both groups. Can you imagine living on guard constantly?
So expect to be horrified by the situation, impressed with the bearings of amazing folk, awed by the spectacle that is war, gladdened by random acts of kindness and amazed with the rich details of a family struggle during part of our history that is a struggle to understand. A YANKEE WIDOW is fiction, but still a wondrous novel by one of my life-long favorite authors. Anything with Linda Lael Miller's name on its cover attracts my attention. Her usual forays are western in nature but that talent fits so well with a farming family's attempt to survive a tidal wave of destruction that is the Civil War. In true Linda Lael Miller fashion characters tug at your heartstrings from the very beginning when we meet Jacob. Each chapter told from the perspective of another character. No one fashions characters better than Linda Lael Miller. A YANKEE WIDOW is harsh and it is designed to be. Chalk up another winner for this prolific author.
SUMMARY
A richly layered saga is set against the backdrop of the Civil War
In The Yankee Widow, gifted storyteller Linda Lael Miller explores the complexities and heartbreak that families experienced as men took up arms to preserve the nation and defend their way of life.
Told in a smart, assured and compelling voice, this is the story of Caroline, the young wife and childhood sweetheart of Jacob, who together live on a farm raising their daughter, Rachel, just outside of Gettysburg. When Jacob joins the Northern army to do his duty and help save the Union, no one anticipates he will not return. Caroline gets news that he is wounded and has been taken to Washington, DC, with his regiment, and so she must find her way there and navigate the thousands of other wounded soldiers to find him.
Thus begins this novel that focuses on the strong women and men of both sides and both races who sacrificed so much and loved so well during this critical juncture in American history.
---
What do you think about this review?
Comments
No comments posted.

Registered users may leave comments.
Log in or register now!