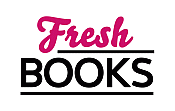 December's Must-Reads: Top Books to Close Out the Year with a Bang
"He loses the heart he didn't know he had."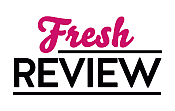 Reviewed by Annetta Sweetko
Posted April 30, 2019

As the eldest son of a now former crime lord in Sydney, Ajax King has seen and done more things than even he wants to remember. He carries the scars but to put the finishing touches on a world he wants to do nothing with there will be a KING'S RANSOM to pay. Only he won't be paying it that will be debt of the upcoming crime lord and his daughter.
Imogene White has lived her whole life in a gilded cage, doing what she is told but she wants out. Being taken by the ultra sexy, and maybe just a little frightening Ajax King just might be her way out. If she is no longer the pristine, pure Imogene White, maybe she can escape her father's world. Funny how life can change in a moment, look the same, but feel so different and with Ajax, Imogene certainly feels so much more than she ever expected.
KING'S RANSOM is an interesting twist on a man doing what he thinks he must for the sake of his family. Ajax is not a bad man, he's done bad things but for good reason. He is very afraid he could be like his father but readers quickly realize though ruthless and determined to do whatever he must to protect his family, he's a good guy. Imogene wants to be free, and though she has been kidnapped she isn't afraid of Ajax, and so the battle of wills begins. She wants away from her father's world, and after a few truths come to light she is willing to help Ajax in any way she can. Ajax isn't sure what to do with Imogene, as she treats him as if he really matters and not just as his father's son.
Though Ajax is abrasive and at times downright nasty, you see his heart, and even when he sends Imogene away so she can have a good life, he's torn up. Imogene goes away but she, too, isn't happy with the separation. It takes little to send her back to the man who holds her happiness.
If you have in mind a hero that seems who comes off as more anti than hero, an innocent (or not) heroine, danger, intrigue with a number of twists and turns with a sexy, passionate vibe added in just for spice, then you will enjoy KING'S RANSOM.
SUMMARY
The third book in the red-hot Kings of Sydney trilogy sees Ajax King kidnapping a rising crime lord's daughter, Imogen White. His bargaining chip is her innocence, but when all Imogen wants is to feel the raw masculinity of the eldest King, Ajax is tempted to free her from her gilded cage for good… Decades of being the eldest son of the biggest crime lord in Sydney doesn't leave a man without scars, and mine run deep. Now I'll do almost anything to destroy Sydney's criminal underworld—even kidnap my enemy's delectable daughter. Imogen White is pristine. Perfect. And if her father won't leave Sydney for good, then I'll take the one thing he prizes above all—and make her mine! Only Imogen isn't quite the innocent I thought. She wants to be freed from her gilded prison, and damn if she isn't looking for a little carnal education in return. She's primal incarnate. Just like me. But I'm no knight in shining armour. I live cold and hard. I want nothing. I need nothing. The ends always justify the means…and no one—not even a sweet little spitfire like Imogen—will thaw the ice around my cold heart. No one. Sexy. Passionate. Bold. Discover Harlequin Dare, a new line of fun, edgy and sexually explicit romances for the fearless female.
---
What do you think about this review?
Comments
No comments posted.

Registered users may leave comments.
Log in or register now!