"Bittersweet romances sparkle in the past and present..."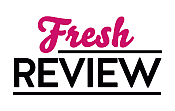 Reviewed by Patricia (Pat) Pascale
Posted April 11, 2019

Historical | Inspirational Historical | Women's Fiction
THE MEMORY HOUSE is a bittersweet story of two women, decades apart, whose lives were destroyed by disasters. It is a story of second chances and journeys to heal their grief, find forgiveness, make new memories, and find everlasting love. This romantic tale happens in a lovely Victorian house on the coast of Florida in the small town of Fernandina Beach in Florida. Beck Holiday is a crusty sergeant with NYPD trying to fill the footsteps of her father who died on 9/ll. His death caused Beck to suffer memory loss and she has no memories of her father.
On New Year's Eve when Beck and her partner, Hogan are pursuing a known drug dealer who is also the son of wealthy Big Apple society. His parents have always been able to get him out of jail almost as soon as he's taken in. Beck cuffs him and notices a dirty shopping bag. She picks it up and finds a small, filthy dog inside. She knows at once it is a drug mule, used to transport drugs and Beck is livid. She lashes out at the perp who laughs at her. She grabs the dog and takes him to the nearest vet who saves the dog's life. "Beetle Boo" becomes Beck's beloved dog. What a nice addition to this colorful cast of characters!
Beck is in trouble and receives several months suspension and a warning. Beck also receives a letter informing her she has been left a house from a distant family friend in Florida. Why her? She barely remembers Aunt Everleigh, but this is the perfect time for Beck to travel to Florida to visit the house. At the funeral of her generous relative, she meets Bruno Endicott, who remembers Beck but she does not remember him. They were childhood friends, shared their first kiss, and Bruno has never forgotten her. Their relationship takes time and patience but in the end, it is a special and forever one. I loved their story with simple touches of Christian faith and love.
In a dual storyline set in 1960s Waco, TX, Everleigh and Rhett Applegate have their future planned. Happy together, they are expecting their first child and completed the plans for their own home to be built on Memory Lane. It is not to be... A huge tornado takes Rhett's life along with family, Everiegh is left a widow with shattered dreams. She lives a quiet and boring life with her mother, also a widow. One day she meets an old school friend, Don Callahan who falls in love with her and won't take a no for an answer when he proposes marriage...
Rachel Hauck is no stranger to me. I treasure her book, THE WEDDING DRESS which I have re-read and again laughed and cried at the sheer joy of that charmer. THE MEMORY HOUSE introduces us to many characters that we fall in love with and cheer for. Don Callahan was my favorite. His love for Everleigh was so lovely to watch and he gave it everything to win her. His willingness to preserve her past memories was so unselfish and beautiful. I found him sweet, thoughtful, and irresistible. Bruno, too, is a heart stealer and his hard work as a sports agent was interesting and had me rooting big time for him to find the next football superstar. Strong heroines whose lives are interwoven as they fight for redemption and forget their regrets. A truly inspirational romance with soft, subtle Christian touches makes this a very engaging read that touches our hearts. I loved it. Brava, Ms. Hauck.
SUMMARY
Embracing the future means remembering the past . . .
When Beck Holiday lost her father in the North Tower on 9/11, she also lost her memories of him. Eighteen years later, she's a tough New York City cop burdened with a damaging secret, suspended for misconduct, and struggling to get her life in order. Meanwhile a mysterious letter arrives informing her she's inherited a house along Florida's northern coast, and what she discovers there will change her life forever. Matters of the heart only become more complicated when she runs into handsome Bruno Endicott, a driven sports agent who fondly recalls the connection they shared as teenagers. But Beck doesn't remember that, either.
Decades earlier, widow Everleigh Applegate lives a steady, uneventful life with her widowed mother after a tornado ripped through Waco, Texas, and destroyed her new, young married life. When she runs into old high school friend Don Callahan, she begins to yearn for change. Yet no matter how much she longs to love again, she is hindered by a secret she can never share.
Fifty years separate the women but through the power of love and miracle of faith, they each find healing in a beautiful Victorian known affectionately as The Memory House.
---
What do you think about this review?
Comments
1 comment posted.
Re: Bittersweet romances sparkle in the past and present...

What a great review! Thanks. I must read this book!
(Kathleen Bylsma 8:13pm April 12, 2019)
Registered users may leave comments.
Log in or register now!