"Can the brutal murder of a most hated lord be solved?"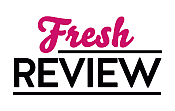 Reviewed by Magdalena Johansson
Posted April 11, 2019

Sebastian St. Cyr is not especially sad when Lord Ashworth is found brutally murdered. The man was a menace and Sebastian suspects that he was involved with the kidnapping and murder of Street Children. He just couldn't prove anything. And, he couldn't stop his niece Stephanie from marrying him. Stephanie has given birth to two healthy sons, but the marriage was far from a happy one. Ashworth pretty much just abandoned his wife at his father's mansion and continued to live as he did before he married. A lot of parties and women. And, he amounted a lot of enemies...
WHO SLAYS THE WICKED in the fourteenth book in the Sebastian St. Cyr series and this is one of my favorite series. Each book is well written and engaging and this one is not an exception. The book starts strong with the finding of the slain body of Lord Ashworth in his bed and soon is clear that a woman did the deed. But, who? It's not like Lord Ashworth didn't have a lot of enemies. Sebastian is mostly worried about his niece Stephanie who had both reasons and the opportunity to kill her estranged husband. Now, Sebastian must find out the truth.
WHO SLAYS THE WICKED is one of the strongest books in the series. It's engrossing to read and I could hardly stop reading. I needed to find out the truth about the death of Lord Ashworth. Could it really be Stephanie? All the books in this series can be read as stand-alone, but take it from me. These books are so good that you should start right from the beginning and do a marathon reading of all the books!
SUMMARY
The death of a fiendish nobleman strikes close to home as Sebastian St. Cyr is tasked with finding the killer to save his young cousin from persecution in this riveting new historical mystery from the USA Today bestselling author of Why Kill the Innocent....
When the handsome but dissolute young gentleman Lord Ashworth is found brutally murdered, Sebastian St. Cyr, Viscount Devlin, is called in by Bow Street magistrate Sir Henry Lovejoy to help catch the killer. Just seven months before, Sebastian had suspected Ashworth of aiding one of his longtime friends and companions in the kidnapping and murder of a string of vulnerable street children. But Sebastian was never able to prove Ashworth's complicity. Nor was he able to prevent his troubled, headstrong young niece Stephanie from entering into a disastrous marriage with the dangerous nobleman.
Stephanie has survived the difficult birth of twin sons. But Sebastian soon discovers that her marriage has quickly degenerated into a sham. Ashworth abandoned his pregnant bride at his father's Park Street mansion and has continued living an essentially bachelor existence. And mounting evidence--ranging from a small bloody handprint to a woman's silk stocking--suggests that Ashworth's killer was a woman. Sebastian is tasked with unraveling the shocking nest of secrets surrounding Ashworth's life to keep Stephanie from being punished for his death.
---
What do you think about this review?
Comments
No comments posted.

Registered users may leave comments.
Log in or register now!