"Fantastic and heart warming finale for action packed series!"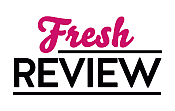 Reviewed by Annetta Sweetko
Posted April 11, 2019

Romance Suspense | Romance Military
Layla is understandably worried about her choice in men. After all her last fiance was a killer, she needed her friend Nova to help her escape from. So she is starting over, a new life, new friends in Redemption Harbor. She is thrilled to be free but, there is one thing that she wants more than anything. It's her new friend Xavier to be more than a friend. Xavier is a hitman, and because of the nature of his work, he doesn't do relationships. He's afraid someone CHASING VENGEANCE will use his lover to get to him. There is no way on earth he will ever put Layla in danger, not that he figures she will have him if she knew. Funny, how fate just loves to change things up.
CHASING VENGEANCE is the final chapter to author Katie Reus' Redemption Harbor Security series. As a finale, it is a very, very good read. The characters are captivating as always, and the danger featured in the writing of this book is realistically done. There is also a good bit of humor among the teammates and the wives and to my way of thinking it makes these people seem even more real. I can't go into details on the heart-in-your-throat moments, but, I will say that Xavier worried with good cause.
The Redemption group are family where blood doesn't matter and if they claim you -- you have an amazing back up no matter the danger or fear.
Emotionally there are a few rocky moments. It helped to know Layla's foster care life and the misfortune of her engagement to understand her reasons to be wary. Xavier, also lost his parents and was raised by a grandmother and in trouble so much that he was warned to either join the military or end up in jail or dead. The military saved him.
The chemistry between Layla and Xavier is explosive and seeing that you know sooner or later they would become a couple, but it was nice to watch them be friends before diving into the lover mode. So many action/romance books leave out a lot of the romance, but Ms. Reus knows how to keep it warm and yet steamy.
It is always sad to see the finale to a series, but this one ended on a high note, and for a romance reader a wedding is always a good place to end. All the members of the Redemption Harbor Security teams are happy and moving on with their lives, and I hope that Ms. Reus does give her RHS fans a glimpse of these people in her next series.
If you are looking for a warm, sweet and steamy romance, with a hitman falling for a substitute teacher who can handle more than she thinks, add in danger, intrigue, and the support of a group of people that treat each other like family then get your hands on CHASING VENGEANCE.
SUMMARY
From USA Today bestselling author Katie Reus comes the final story in the explosive Redemption Harbor series where sparks fly and so do bullets…
Wanting her means putting a target on her back…
Layla's taste in men runs toward the epic side of awful. With one murderous ex-fiancé already behind her, she's attempting to start over in Redemption Harbor with the help of her bestie, Nova. And wine. Lots of wine. The very thing that helps her make another epic mistake—trying to kiss Xavier, one of her newest friends. So what if he's sexy, funny, and has completely taken over her fantasies? Relationships and Layla don't mix. And Xavier is clearly not interested anyway.
But it's too late to walk away…
Any good hitman has no business forging a personal life…no matter how great the temptation. And Xavier is an exceptionally good hitman, with a long list of enemies. Even if Layla could somehow look past his profession, he'd never put her in jeopardy. But everyone has their breaking point—and when Layla accepts a date with someone else, Xavier's possessiveness is unleashed. The greater the risk, the sweeter the reward…until Xavier's sweet Layla is used against him by someone from his past. Now he'll do whatever it takes to protect her from the enemy hunting her from the shadows.
---
What do you think about this review?
Comments
No comments posted.

Registered users may leave comments.
Log in or register now!