"A disturbing psychological thriller like no other!"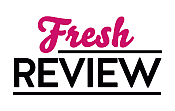 Reviewed by Teresa Cross
Posted April 4, 2019

Thriller Psychological | Thriller Domestic
OUR HOUSE by Louise Candlish is an alarming psychological thriller and one you will never forget. This is a storyline that is unique in itself which makes it all that more interesting to read. Candlish does an unbelievable job making it easy to follow the characters as the story develops into a page-turner unlike any other.
Fiona Lawson drives up to her house to find strangers moving their belongings into her home. Her husband, who she is separated from, but who she co-parents their children with and takes turns living in the house so their sons have a familiar home, is nowhere to be seen. As far as Fiona knows, this is a huge mistake, but the couple has the documents to prove they now own the house. What's worse is she doesn't even know where her sons are, and no one seems to believe her when she claims the house is still hers...
Soon enough, secrets being to come out. Bran is not the man Fiona thought she was, but where have he and the boys disappeared to? One crime after another become clearer, and more secrets start to fall out of their neat little closet of deception. But is it only her husband's fault, or does Fiona have something to hide as well?
OUR HOUSE has many surprises that will keep you from putting it down. It shows how shocking a loved one can be to the point that you don't even know what they are capable of. Louise Candlish did an amazing job creating such a disturbing storyline that you will not be able to put down until the last chapter.
SUMMARY
From an internationally acclaimed author, a disturbing and addictive novel of domestic suspense where secrets kept hidden from spouses cause shocking surprises that hit home...
There's nothing unusual about a new family moving in at 91 Trinity Avenue. Except it's her house. And she didn't sell it.
When Fiona Lawson comes home to find strangers moving into her house, she's sure there's been a mistake. She and her estranged husband, Bram, have a modern coparenting arrangement: bird's nest custody, where each parent spends a few nights a week with their two sons at the prized family home to maintain stability for their children. But the system built to protect their family ends up putting them in terrible jeopardy. In a domino effect of crimes and misdemeanors, the nest comes tumbling down.
Now Bram has disappeared and so have Fiona's children. As events spiral well beyond her control, Fiona will discover just how many lies her husband was weaving and how little they truly knew each other. But Bram's not the only one with things to hide, and some secrets are best kept to oneself, safe as houses.
---
What do you think about this review?
Comments
No comments posted.

Registered users may leave comments.
Log in or register now!