"He thought his life was figured out, until she came along..."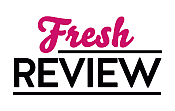 Reviewed by Annetta Sweetko
Posted March 29, 2019

Autry Hill is a cowboy who likes being a roving lover, not ready to settle. But his reputation has his parents worried that he isn't ready to take over the family ranch, so they challenge him. Keep his mind and eyes on the ranch for six months and all will be well. He thinks it will be easy but how could he guess that shortly after that he would meet the one woman who could set about TAMING THE TROUBLEMAKER. Or is she the troublemaker about to ruin his future?
Beth Cooper has always been the good girl, who never fell for Autry. The man had been a heartbreaker even in elementary school, so she kept her crush to herself. When he becomes involved in the life of a troubled student that she is worried about herself, they find themselves getting to know each other. Beth sees the serious side of Autry and finds him even harder to resist than the playboy cowboy every was.
TAMING THE TROUBLEMAKER is a fascinating look at life and love. You have to love when a good old "tomcat" finds the woman who means more to him than anything and watching him have to work hard to prove it. Not only do we watch Autry and Beth begin to trust in their feelings in this sweet contemporary, but we see their hearts open up to a boy they both want to help. Dylan is in foster care but doesn't have the most loving caregivers and both Autry and Beth want to change that boy's life. There are a few mishaps, misunderstandings, dealing with bureaucracy and, of course, the challenge laid at his feet by his parents that add to the rocky path of this couple's HEA.
If you want a sweet warm romance, with a sexy cowboy, proper good girl (who is a touch feisty), a chance to make a difference in a young boys life, a fun family and a lot of love -- then get your hands on author Kadie Scott's TAMING THE TROUBLEMAKER.
SUMMARY
One daring kiss with the playboy tempts the good girl, but can she tame him?
Autry Hill may be a cowboy to his boots, but he's also gained quite the reputation as a charmer and playboy. His parents aren't sure he's ready to take the reins of the family's prosperous Texas ranch, so they set up a challenge: No women or scandal for the next six months and the ranch house he grew up in is his. Easy peasy, Autry thinks. He's already tired of late nights and romancing, until elementary school teacher Beth Cooper happens to cross his path. Suddenly Autry is losing his heart, his mind, and what's left of his reputation.
Good girl teacher Beth Cooper is far too practical to fall for Autry Hill, even if she had a crush on him way back when. The man's been breaking hearts since middle school. But when he becomes her unexpected champion and then they work together to help one of Beth's troubled students who's about to lose everything, she sees a different side of Autry - serious, compassionate, determined and dedicated. And that Autry is nearly impossible to resist. Does she need to?
*This book stands alone and can be read out of order.
---
What do you think about this review?
Comments
1 comment posted.
Re: He thought his life was figured out, until she came along...

This is one my favorite tropes. Thanks for the review!
(Kathleen Bylsma 7:27pm April 3, 2019)
Registered users may leave comments.
Log in or register now!