"They must travel down Vengeance Road to find true love..."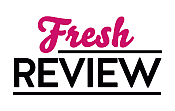 Reviewed by Kim Roller
Posted March 28, 2019

Romance Paranormal | Romance Suspense
He hurt her terribly three years ago, but can't forgive himself for what he did to actually protect her. When she needs help he's the person she runs to... Will vengeance against their enemy bring them back together? Can they overcome the past to find their version of happily ever after?
Christine Feehan continues the Torpedo Ink series with Vengeance Road, the story of the vice-president of the motorcycle gang Steel and the love of his life Breezy. A visit from her family has Bree coming to kill Steel and the gang's president, along with a cop who helped bring down the human trafficking ring from three years ago, where they first met. However, the past comes to light and they must work together to become better versions of themselves - the versions they can both see in each other. Theirs is a love that never died as well as one they knew nothing about. Breezy must learn that she can trust the gang members along with each other with their secrets and come to an understanding. No matter their background, their love endures.
Vengeance Road is a suspenseful, sexy, passionate, and gripping story of lost love that can have a second chance. Feehan shows readers that finding a love you didn't know existed and letting that person see you for your true self is worth the fight, and that family is who and what you make it, whether by blood or through friendship. I can't wait to see which member gets his story told next. Torpedo Ink is a great series with all kinds of possibilities.
SUMMARY
Christine Feehan takes romance full throttle in the second gripping novel in her #1 New York Times bestselling Torpedo Ink series.
Breezy Simmons was born into a ruthless motorcycle club—and now that she's out, she's never going to be that girl again. But when her past catches up with her, Breezy must go to Sea Haven to seek out the man who almost destroyed her. The man who chose his club over her and left her feeling used and alone.
As vice president of Torpedo Ink, Steele is ride or die for the brothers he lived through hell with. He never thought he'd find something as pure as his feelings for Breezy, or that keeping her safe would mean driving her away with cruel words that turned her love for him to ash.
Now, Steele won't let her walk away twice. He'll do whatever it takes to make Breezy his woman again—especially when he learns the real reason she came to him for help, and that the stakes are higher than he ever could have imagined…
Excerpt
Breezy Simmons leaned against her pickup for a moment, staring at the large building that housed the Torpedo Ink Motorcycle Club. Her heart beat so hard in her chest she was afraid she might vomit. The world spun uncontrollably, and she quickly leaned down, putting her head between her legs, drawing in great gulps of air. She caught a glimpse of two men on the other side of the compound as her head went toward the asphalt, and she didn't recognize either of them. That made her pounding heart sink.

She couldn't possibly have the wrong club. This had to be them. She was running out of time and options. She slowly righted herself and took another cautious look around. The two men stared at her from across the parking lot. She was careful not to look at them too long. She didn't want them coming anywhere near her. She needed to get in and out very fast.

The Torpedo Ink compound was extremely large and had a high chain-link fence surrounding it. There was even razor wire up on top of the fence, making the place look like a fortress. The rolling gates were wide open, and she'd driven her truck right inside, parking as close to the clubhouse as possible. She deliberately left the door to her beat-up pickup open and the engine running. Hopefully, no one recognized her, and she could get in and out of the building quickly, once she asserted these were the right people, the ones she was looking for.

In the early morning hours, the club was just beginning to stir. Clearly, they'd partied hard over the weekend. In the enormous side yard, the one with the beautiful ocean view, she could see embers in fire pits glowing as the breeze stirred them up. A man with his back to her watered them down with a hose. He wore a tight tee and jeans, but no colors. Still, she knew this was the home of the club that called itself Torpedo Ink. She sent up a silent prayer that this was the one she'd been looking for.

There were empty bottles strewn around the grass and on the ground to the side of the building in the wide expanse of open field. Cars, motorcycles and trucks were scattered around the parking lot, although no one parked where the club did. Their motorcycles were lined up neatly and a prospect watched over them. He sat on the curb looking at her. She was parked too close to the precious bikes, but she didn't care—other than it had drawn the attention of the prospect.

Another long line of motorcycles was parked a short distance down from the clubhouse and a prospect watched over those bikes as well. He looked at her without much interest, which indicated to her that these bikes belonged to a visiting club. He wasn't as interested in protecting the grounds as the one closest to the clubhouse.

She had to get this over with. Just being in such close proximity to an MC made her sick. The fact that she knew what went on at the party made her even sicker. That this might be his club, and she had to risk running into him, made all that far worse.

Breezy squared her shoulders, dragged the envelope off the seat and turned all in one motion. The prospect was on his feet. If she knew for certain this was the right club, she would have thrust the letter into his hands and left, but she was guessing from a process of elimination.

She purposely hadn't kept track of him, especially when she'd heard, a year after she'd left, that eighteen members of the Swords had set up the international president for assassination and had, allegedly, wiped out a number of members and then disappeared. She knew who those eighteen members were immediately and knowing them, she knew it was possible when others said it wasn't. She'd run as far from the life as she could and now she was pulled right back in.
---
What do you think about this review?
Comments
No comments posted.

Registered users may leave comments.
Log in or register now!