"A fantasy journey filled with danger and love"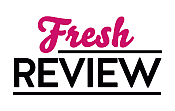 Reviewed by Annetta Sweetko
Posted March 22, 2019

Romance Paranormal | Romance Science Fiction
Taya is camping with some girlfriends when a strange blue cloud suddenly engulfs them, and there is nothing left of her friends but ashes. What in the world just happened? She rushes to fill her backpack and try to find other survivors but what she discovers are strange armored warriors on equally armored horseback leading away slaves, the only survivors of the towns. With the men talking about reaping, earthen and Arkavia, Taya must face the fact that the earth had been invaded but not by little green men in a flying saucer but by men who look human who have magic and use a portal between their world and hers.
Now Taya is bent on survival, revenge for the death of her friends and family and the destruction of the earth she knew. And she will find help in a place she could not expect, Thane, second son of the House of Jericho captures her and finds that within her is magic. So instead of slave, she will become part of his guard. He will train her and keep her safe -- and she will have her vengeance. Just not as she expected.
THE NIGHT HOUSE is an amazing journey that will take readers with Taya as she goes from a carefree young woman to a warrior in another dimension. Through the journey, she and Thane become more than she expects and the danger is bigger and worse than either imagines. Thane, too, is trying to survive in his world. His father and brother are not the nicest of men, but even he does not know the depth of their depravity. And when he learns the truth, he does what has to be done to ensure things like this do not happen again. Sorry -- read THE NIGHT HOUSE to get your answers.
THE NIGHT HOUSE is a complex, intriguing and entertaining world and the journey is fraught with danger, but each step she learns who these people are that would destroy the earthen world. In the midst of the evil, she finds friends, a kind of family and answers that she hoped to find and ones she feared.
I must warn readers not to make the same mistake I did in reading THE NIGHT HOUSE. Do not pick up the book and think you will read a couple of chapters before bed. This world will draw you in so fast that before you know it you have finished the book and it is dawn!
SUMMARY
What would you pay for your freedom?
Caught by a powerful lord from the alternate realm of Arkavia, Taya's offered the chance to avenge the dead, save her home world, and win her freedom.
Her days of stealing supplies and surviving among the remnants of Earth are over, but can she afford the price of Lord Thane's deal?
---
What do you think about this review?
Comments
1 comment posted.
Re: A fantasy journey filled with danger and love

Makes me want to get and read the book. (When I have plenty
of time :)
(Dale Kirk 3:01pm March 23, 2019)
Registered users may leave comments.
Log in or register now!