"Was it self-defense or something else?"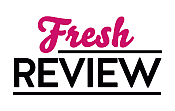 Reviewed by Sharon Salituro
Posted March 21, 2019

Thriller Domestic | Thriller Psychological
Maddie was a blogger working overseas while her best friend Jo was also working helping women and their families. Even though they didn't live in the same villages, they saw each other as much as they could. One night at a party Jo introduces Maddie to Ian, who worked security in the British Army. Maddie and Ian are instantly attracted to each other, which Jo is not thrilled about. The more time Maddie and Ian spent together, the more distanced Jo became. Maddie decides she can't take the push and pull from them both anymore, so she cuts ties with them both and goes home to the states.
Ian wants to prove that he was serious about their relationship, so he moves his entire life to the states to be with Maddie. After she agrees to try again, Maddie and Ian eventually get married, and now have a son named Charlie. They are happy with their life together until Maddie has a bad accident and starts experiencing strange things. Maddie reaches out to Jo, who comes to see her long lost friend. But things don't go well once Jo is back in their lives, and everything comes to a head when Ian turns up dead. Maddie and Jo are brought in for questioning and cleared of any wrongdoing, but was it really self-defense?
BEAUTIFUL BAD by Annie Ward is a great murder mystery. Ward gets you into this story from the first page and does not slow down. Everyone wants a best friend like Jo, but then again maybe not. I liked the way that Ward showed just how much Maddie and Ian did love each other. However, Jo really couldn't keep Jo out of their lives. Ward kept me questioning from page one to the end. Have to say never saw it coming. Don't hesitate-go out and buy it.
SUMMARY
A devoted wife, a loving husband and a chilling murder that no one saw coming.
Things that make me scared: When Charlie cries. Hospitals and lakes. When Ian drinks vodka in the basement. ISIS. When Ian gets angry… That something is really, really wrong with me.
Maddie and Ian's love story began with a chance encounter at a party overseas; he was serving in the British army and she was a travel writer visiting her best friend, Jo. Now almost two decades later, married with a beautiful son, Charlie, they are living the perfect suburban life in Middle America. But when a camping accident leaves Maddie badly scarred, she begins attending writing therapy, where she gradually reveals her fears about Ian's PTSD; her concerns for the safety of their young son; and the couple's tangled and tumultuous past with Jo.
From the Balkans to England, Iraq to Manhattan, and finally to an ordinary family home in Kansas, sixteen years of love and fear, adventure and suspicion culminate in The Day of the Killing, when a frantic 911 call summons the police to the scene of a shocking crime.
---
What do you think about this review?
Comments
1 comment posted.
Re: Was it self-defense or something else?

Whoa ! That's a set up! I'm edgy already! Thanks for the
review.
(Kathleen Bylsma 3:54pm March 23, 2019)
Registered users may leave comments.
Log in or register now!