"Was it murder or suicide?"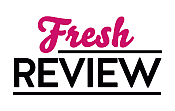 Reviewed by Debbie Wiley
Posted March 17, 2019

The village of Kilbane in County Cork, Ireland, is excited to host the International Poker Tournament, particularly since the timing coincides with their annual Arts and Music Festival. The whole town is eager to meet the top three card sharks, Eamon "The Octopus" Foley, Shane Ross, and Clementine Hart. Siobhán O'Sullivan, still fairly new to her job as one of the Garda, is assigned to assist with crowd control. No one expected what happened, however, and now Siobhán and her supervisor (who is also her secret lover), Macdara Flannery, have a locked room mystery to solve. Was the death of the Octopus murder or suicide?
MURDER IN AN IRISH PUB is the fourth book in the Irish Village  series and what an intriguing mystery it is! Carlene O'Connor provides enough back history of the characters and town that MURDER IN AN IRISH PUB can be read easily as a standalone, particularly with all the visitors in town for the International Poker Tournament. Fans of the series will notice that the series is shifting more towards a detective story than a pure cozy mystery, but many of the cozy mystery elements are still there.
MURDER IN AN IRISH PUB is a fascinating detective story and I have to admit I'm enjoying Siobhán's transition into her role as one the Garda far more than I enjoyed her as the owner of the bistro. Siobhán's inner reflections about motherhood, relationships, and the job itself help shape her character and add depth to the storyline. Carlene O'Connor does a great job at capturing Siobhán's worries as she fills in as the mother for her large family and it's easy to relate to her when one of her siblings slips out at night without her awareness.
Carlene O'Connor treats readers to a glimpse of life in Ireland. From the quaint village atmosphere to the warm baked bread and yes, the sometimes family friendly (and other times raucous) Irish pubs, MURDER IN AN IRISH PUB captivates the readers. I've traveled to Ireland once before, but Carlene O'Connor has whetted my appetite for another Irish adventure! MURDER IN AN IRISH PUB is highly recommended!
SUMMARY
When competing card sharps stir up Siobhán O'Sullivan's quiet Irish village, a poker tournament turns into a game of Hangman . . .
In the small village of Kilbane in County Cork, for a cuppa tea or a slice of brown bread, you go to Naomi's Bistro, managed by the many siblings of the lively O'Sullivan brood. For a pint or a game of darts—or for the poker tournament that's just come to town—it's the pub you want.
One player's reputation precedes him: Eamon Foley, a tinker out of Dublin, called the Octopus for playing like he has eight hands under the table. But when Foley is found at the end of a rope, swinging from the rafters of Rory Mack's pub, it's time for the garda to take matters into their own hands. Macdara Flannery would lay odds it's a simple suicide—after all, there's a note and the room was locked. But Siobhán suspects foul play, as does Foley's very pregnant widow. Perhaps one of Foley's fellow finalists just raised the stakes to life and death.
With conflicting theories on the crime—not to mention the possibility of a proposal—tensions are running high between Siobhán and Macdara. Soon it's up to Siobhán to call a killer's bluff, but if she doesn't play her cards right, she may be the next one taken out of the game . . .
---
What do you think about this review?
Comments
No comments posted.

Registered users may leave comments.
Log in or register now!