"A murder mystery from a beloved author!"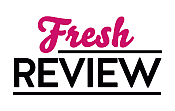 Reviewed by Sandra Wurman
Posted March 17, 2019

Mystery Amateur Sleuth | Mystery
A JUSTIFIED MURDER is the second book in the Medlar Mystery series by renowned romance author Jude Deveraux. There isn't a romance novel penned by this prolific that have missed my attention. When the opportunity to get to know this new side of Jude Deveraux came up, I jumped at the chance. The first book in this series, A WILLING MURDER, was fabulous. Inventive, thrilling, humorous and chock full of amazing characters. Some of those same characters are featured in A JUSTIFIED MURDER and they continue to shine.
We originally met Sara Medlar, a romance writer, her niece Kate, a realtor, and Jack Wyatt, master builder, in A WILLING MURDER. They reluctantly teamed up to solve a decades-old mystery in their small town of Lachlan, Florida - a rather sleepy town with shops, restaurants, and local bars, apparently teeming in unsolved mysteries. Their involvement in the search for answers put them in peril and so at the end of that adventure the three were determined to never do that again. Famous last words and promises. The town sheriff actually calls them "The Three."
Back in Lachlan at the site of another murder, this one can't be ruled accidental. Poor old Janet Beeson has been poisoned, stabbed, and shot. No doubt that this is a violent act against a woman most of the townspeople describe as lovely and helpful. And yet at the funeral, it is duly noted that only one person was in tears. The incongruity of this entire situation is just enough to get the attention of The Three. With no information about a motive, the sheriff decides to get The Three involved before the county police start their own investigation. With Sara, Kate, and Jack on the case, he'll be able to keep tabs on the details they discover.
Little did anyone expect that the murder of this elderly and nondescript woman would uncover a history of events that would be revealed slowly over time. The more layers that were uncovered, the scarier and more unpredictable the investigation gets. It truly becomes a case of don't judge a book by its cover. No one and nothing is who or what they seem at first glance. So many people had interacted with Janet over the years, Sara, Kate, and Jack can barely wrap their heads around how many people were eager to tell their stories. All of the stories had one thing in common: after some kind of mishap, Janet somehow manages to save the day and be lorded as a hero. Who would want to kill such a woman? As The Three search for more clues and answers, the more danger they find themselves in...
I know you are probably dying for more of the storyline but that would be indefensible of me. The story is just too well written and Jude Deveraux makes you wait a really long time for the resolve. Sure, there are minor ah-ha moments, but with the clues are adding up and you see what Sara, Kate, and Jack finally learn you will agree that it is worth the wait. Entertainment from the first page to the last -- that's what you will get reading A JUSTIFIED MURDER.
SUMMARY
New York Times bestselling romance author Jude Deveraux continues her breakout Medlar Mystery series with a twisted tale of guilt and revenge…
The small town of Lachlan, Florida, was rocked last year when two bodies were uncovered in the roots of a fallen tree. Despite their lack of investigative experience, Sara Medlar; her niece, Kate; and Jack Wyatt found themselves at the center of the mystery, working together to reveal the truth behind a decades-old secret in the sleepy town. After a narrow escape, they vowed to never again involve themselves in something so dangerous—until Janet Beeson is murdered.
When Janet's body is discovered, everyone is shocked by the violence of the attack. The sweet little old woman has been shot, stabbed and poisoned, but no one can imagine who would want to harm one of the town's kindest, most helpful residents.
Sara, Kate and Jack are determined to leave this case to the professionals. But they are soon bombarded by townspeople eager to tell their stories and clear their names with the trio who solved the Morris murders. Even the sheriff is hoping they'll lend their skills to a crime that seems to have no explanation and no motive. And once the town gets talking, they begin to see that there are more secrets buried in quiet Lachlan than anyone could have imagined…
---
What do you think about this review?
Comments
No comments posted.

Registered users may leave comments.
Log in or register now!