"Three sisters... three breakups... three life-changing events!"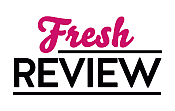 Reviewed by Kim Roller
Posted March 17, 2019

They have the same experience on the same day... The three Schmitt sisters must pull themselves up to carry on after they're dumped by the men in their lives. One sister will help her best friend, another tries to avoid humiliation, and the last tries not to fall in love with her rescuer. A mother who wants what her friends have - grandbabies - along with help moving to a smaller house. Will they take back the men in their lives, or can they figure out that their lives are better off without them?
Ali is engaged to be married in about seven weeks. She's the sister their parents never paid much attention to like she was invisible. But her fiance sends his brother to call off the wedding, and Ali is unsure of what to do next. Zennie has always figured she would spend her life alone. She's just not that into men and has no feelings for the man she's currently dating, so when they break up, she's happy to have more time to go surfing. But when she volunteers to be a surrogate mother for her friend, Zennie wonders if being alone is really what she wants. Finola is about to start a week-long vacation with her husband Nigel until he devastates her world by revealing his affair with a young pop star.
These three women are brought closer together as sisters because of the emotional upheaval they go through and realize that you can rely on your family no matter what. Friendships can be like family, and as these sisters learn, family can also be like great friendships. And even if you don't think you need someone in your life you'll find the one for you. CALIFORNIA GIRLS by Susan Mallery is an emotional story with some humor thrown into the mix. You want to find out what happens. I look forward to catching up with these sisters in the near future!
SUMMARY
The California sunshine's not quite so bright for three sisters who get dumped in the same week…
Finola, a popular LA morning-show host, is famously upbeat until she's blindsided on live TV by the news that her husband is sleeping with a young pop sensation who has set their affair to music. While avoiding the tabloids and pretending she's just fine, she's crumbling inside, desperate for him to come to his senses and for life to go back to normal.
Zennie's breakup is no big loss. Although the world insists she pair up, she'd rather be surfing. So agreeing to be the surrogate for her best friend is a no-brainer—after all, she has an available womb and no other attachments to worry about. Except…when everyone else, including her big sister, thinks she's making a huge mistake, being pregnant is a lot lonelier—and more complicated—than she imagined.
Never the tallest, thinnest or prettiest sister, Ali is used to being overlooked, but when her fiancé sends his disapproving brother to call off the wedding, it's a new low. And yet Daniel continues to turn up "for support," making Ali wonder if maybe—for once—someone sees her in a way no one ever has.
But side by side by side, these sisters will start over and rebuild their lives with all the affection, charm and laugh-out-loud humor that is classic Susan Mallery.
---
What do you think about this review?
Comments
No comments posted.

Registered users may leave comments.
Log in or register now!