"A main character that is a go-getter and stops at nothing to get her answers..."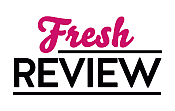 Reviewed by Teresa Cross
Posted February 28, 2019

THE PERFECT ALIBI is a novel that is packed with surprises all the way to the end. Phillip Margolin keeps his readers in suspense with this fictional crime thriller that shows a lot of deceptions among lawyers of the courts. What a mastermind Margolin is with such a capturing storyline.
I love the background Margolin created for his main character, Robin Lockwood. This makes her real to the readers where they will feel like they know her other than just a character in a book. She is inspiring and a go-getter makes her a strong character as well. I hope to read more of her in the future.
Robin Lockwood is on a case where she represents a victim of a rape in a civil lawsuit against her rapist. The DNA points to only one person who happens to be an athlete with his hold future about to be blown away. He swears he is innocent. He is in prison and a second rape happens, with yet again hi DNA. No one can answer how that came about. On top of that, she is working another case where she defends a client of a murder charge. Are these two connected and if so how?
THE PERFECT ALIBI is hard to put down. I found myself impatiently waiting to get home to read it. Phillip Margolin did an amazing job with this thriller and keeping the storyline interesting throughout all of the chapters. I look forward to reading more of his novels and really recommend this one to anyone who loves thrillers.
SUMMARY
A young woman accuses a prominent local college athlete of rape. Convicted with the help of undisputable DNA evidence, the athlete swears his innocence and threatens both his lawyer and his accuser as he's sent to prison. Not long after, there's another rape and the DNA test shows that the same person committed both rapes—which is seemingly impossible since the man convicted of the first rape was in prison at the time of the second one. Now, the convicted athlete, joined by a new lawyer, is granted a new trial and bail. Shortly thereafter, his original lawyer disappears and his law partner is murdered.
Robin Lockwood is a young lawyer with a prestigious small law firm and a former MMA fighter who helped pay for Yale Law School with her bouts. She is representing the victim of the first rape for her civil lawsuit against her rapist, who is now convinced the rapist is stalking her and trying to intimidate her. At the same time, another client is up on a murder charge—one that should be dismissed as self-defense—but the D.A. trying the case is determined to bring it to trial. Now she has to mastermind two impossible cases, trying to find the hidden truth that links the two of them.
Phillip Margolin, the master of the legal thriller, returns in one of his twistiest, most compelling crime novels yet.
---
What do you think about this review?
Comments
No comments posted.

Registered users may leave comments.
Log in or register now!