"Who is hiding a secret that would justify killing a US Marshal?"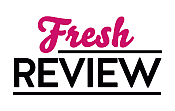 Reviewed by Debbie Wiley
Posted February 15, 2019

Thriller Paranormal - Supernatural
Detective Casey Duncan needs her sister's help. April, her sister, is a neuroscientist who consults on neurosurgery and Casey knows that Rockton needs her help if one of their own is to survive. Unfortunately, that's not the only issue that Casey and the sheriff, Eric Dalton, are facing. A US Marshal has somehow uncovered their hidden town and demanding they turn over a resident to him. Before Casey and Dalton can find out who the Marshal wants, the Marshal is killed. Everyone has secrets in Rockton, but who is hiding a secret that would justify killing a US Marshal?
WATCHER IN THE WOODS is the fourth book in the Rockton series and is best appreciated in the context of the series as a whole. No one in Rockton is ever what they seem, and WATCHER IN THE WOODS only shows us further just how true this is. We are continuing to meet some of the residents, even as we learn more about the residents we've already met in prior books. Little by little, secrets are revealed.
Rockton is a unique setting, one that makes this thriller stand out all the more. Kelley Armstrong has carefully crafted a modern-day version of the old frontier in Rockton. I love that Kelley Armstrong's world isn't static, but instead, we're seeing the layers beneath the surface. The landscape of what we thought we knew about Rockton is now in flux as new situations demand changes to be implemented.
I can't talk about WATCHER IN THE WOODS without mentioning what an interesting addition April is to the series. I love that Kelley Armstrong took some risks with her character. I don't want to say too much due to spoilers, but we're definitely getting a better picture of Casey's life before coming to Rockton.
WATCHER IN THE WOODS is a fascinating thriller as Kelley Armstrong keeps us on our toes. I love the suspense and intrigue as every twist and turn provides just as many questions as it does answers. Even the council itself is changing, and I am intrigued to see where these changes will all lead. The Rockton series is one of my favorites and I can't wait to see what Kelley Armstrong has in store for us next!
SUMMARY
Watcher in the Woods is the next gripping installment of #1 bestselling Kelley Armstrong's riveting Casey Duncan series.
The secret town of Rockton has seen some rocky times lately; understandable considering its mix of criminals and victims fleeing society for refuge within its Yukon borders. Casey Duncan, the town's only detective on a police force of three, has already faced murder, arson, and falling in love in the several months that she's lived there. Yet even she didn't think it would be possible for an outsider to locate the town and cause trouble in the place she's come to call home.
When a US Marshal shows up demanding the release of one of the residents, but won't say who, Casey and her boyfriend, Sheriff Eric Dalton, are skeptical. And yet only hours later, the marshal is shot dead and the only possible suspects are the townspeople and Casey's estranged sister, smuggled into town to help with a medical emergency. It's up to Casey to figure out who murdered the marshal, and why someone would kill to keep him quiet—before the killer strikes again.
---
What do you think about this review?
Comments
No comments posted.

Registered users may leave comments.
Log in or register now!