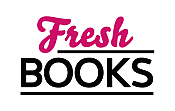 April showers are here, settle with a great read!
"It was truly a wedding to die for...."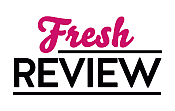 Reviewed by Debbie Wiley
Posted February 13, 2019

Weddings never go quite as planned, but Everly Swan wanted to pull off the perfect wedding for her childhood friend, Judy Miller. Not only would she be helping a friend, but it would be great publicity for Sun, Sand, and Tea, her seaside café and iced tea shop. Unfortunately, the wedding cake has barely been cut when the groom disappears, only to be found dead. Did Judy kill her husband to gain all of his wealth? Everly doesn't think her friend is guilty but there are suspects aplenty at the large wedding. Meanwhile, someone appears to be stalking Everly, and Detective Grady Hays is determined to keep Everly safe.
NO GOOD TEA GOES UNPUNISHED is the second book in A Seaside Café mystery series and can easily be read on its own merits. I haven't read the first book, LIVE AND LET CHAI, but I'll definitely be picking it up because I want to see more of the town of Charm, North Carolina. Bree Baker provides enough information on the characters and their relationships that it's easy to jump right in and enjoy NO GOOD TEA GOES UNPUNISHED.
I love the setting of Charm, North Carolina! Bree Baker makes me long to visit this fictional seaside town and wander the streets, particularly with the Summer Splash festivities in town. Bree Baker does a marvelous job at capturing the small-town atmosphere even during the tourist season. And oh does Everly's café sound lovely! Her menu selections for food are small but tasty sounding (and yes, there are recipes!) but the delightful assortment of iced teas is enough to warm any Southerner's heart.
NO GOOD TEA GOES UNPUNISHED has it all as Bree Baker has crafted likable characters, an engaging storyline, and a picturesque setting. I can't wait to see what future books have in store for us! NO GOOD TEA GOES UNPUNISHED is a delightful cozy mystery and easily recommended for fans of the genre.
SUMMARY
Iced tea shop proprietor Everly Swan lands in hot water when a wealthy groom-to-be is found dead outside her café

Everly Swan's iced tea shop has quickly become a favorite in the quaint seaside community of Charm, North Carolina. Thanks to an unusually busy tourist season, word of her delectable creations has traveled all the way to Martha's Vineyard, swaying an old friend and her high-profile fiancé to tie the knot on the beach right outside Sun, Sand, and Tea. When the couple requests that Everly cater the entire event, she is thrilled to accept the offer—and all the wonderful exposure that's sure to come with it. But before the wedding bells can ring, Everly finds the groom's body heading out with the tide… and it's up to Everly to catch the culprit!
---
What do you think about this review?
Comments
No comments posted.

Registered users may leave comments.
Log in or register now!