"Fun start to a new cozy series!"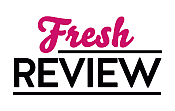 Reviewed by Debbie Wiley
Posted February 13, 2019

Abby McCree isn't sure what she plans to do with her life after divorce, but the unexpected death of her Aunt Sybil has drawn her to Snowberry Creek. Abby quickly finds herself roped into duties as a landlord and chairing various committees that were previously the responsibility of her Aunty Sybil. What she didn't expect was to find the dead body of her aunt's main rival in her own yard. Now, Abby finds herself the target of anger from various people... but is one a killer?
I can't sew a lick, but I've always been fascinated by quilting and the amount of work that goes into each and every quilt. DEATH BY COMMITTEE centers a lot around the quilting community in Snowberry Creek as we are getting to know the residents in this first book of the Abby McCree series. I love the tidbits that Alexis Morgan shares with us about quilting, almost as much as I love the characters.
And oh... the characters! Abby's tenant, Tripp Blackston, is an enigmatic mystery, as his protective and somewhat brooding nature is tempered by his appreciation of the small toys Abby impulsively gives him. Abby is a bit impetuous at times, but I love that she wants to help her aunt's friends even if it means being volunteered for all sorts of things.
I am a huge fan of Alexis Morgan's paranormal stories, so I couldn't resist seeing her perspective on a cozy mystery. DEATH BY COMMITTEE is the first book in her Abby McCree series and oh what a fun start to the series! I'm already in love with Abby's dog, Zeke, as his protective nature towards Abby warms my heart. If you're looking for a new cozy mystery series, give DEATH BY COMMITTEE a try.
SUMMARY
When Abby McCree suddenly inherits her favorite relative's property in small town Snowberry Creek, Washington, she soon realizes that the ramshackle home comes with strings attached—one of which is tied to a dead body!
After a rough divorce, Abby McCree only wants to stitch up her life and move on. But other loose ends appear after her elderly Aunt Sybil passes away, leaving Abby to tend to a rundown estate, complete with a slobbery Mastiff of questionable pedigree and a sexy tenant who growls more than the dog. As Abby gets drawn into a tight-knit quilting guild, she makes a twisted discovery—Aunt Sybil's only known rival is buried in her backyard!
Despite what local detectives say, Abby refuses to accept that her beloved aunt had anything to do with the murder. While navigating a busy social calendar and rediscovering the art of quilting, she launches an investigation of her own to clear Aunt Sybil's name and catch the true culprit. The incriminating clues roll in, yet Abby can't help but wonder—can she survive her new responsibilities in Snowberry Creek and still manage to patch together a killer's deadly pattern without becoming the next victim?
---
What do you think about this review?
Comments
No comments posted.

Registered users may leave comments.
Log in or register now!