"She seeks revenge but gets more than expected!"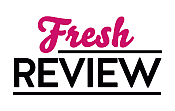 Reviewed by Annetta Sweetko
Posted February 10, 2019

Princess Nyx Bel-Hannon made a horrible mistake and is forever CURSED for it. It was she who drew the legendary sword from the ancient seat and not her twin brother. For that sin, she has been abused, mistreated and imprisoned. But all is not well for the Cannamore King and his people, a magical darkness is plaguing them, and in setting up an alliance the king and his crown prince hand Nyx over to a Highland warrior, Donal, caring little is she lives or dies in the coming adventure set up for this couple. They cannot imagine what it is they have unleashed in their quest for power.
Nyx thinks only of revenge against those who had mistreated her, but something about this Highlander sets her mind on other things. She can't afford to become sidetracked by the sexy warrior, but perhaps he can be of some help.
CURSED is an amazingly well-done story line. I have to admit I am never happy to read about abusive situations, and wow -- did Nyx survive some of the worst -- but it did fit well into the revenge/vengeance plot, and we weren't forced to read about any of the specifics. I thought highly of Nyx, her strength and determination and Donal fit his mold of Highlander perfectly. He is fierce, strong, and will not take a back seat and watch abuse happen. It really showed in one scene when he and Nyx were to be released from prison, but her father refused to have clothes brought to her, so Donal simply stripped and walked naked beside her. If it was good enough for a princess, then it was good enough for him — my kind of hero.
I cannot go into to much detail because, you know, spoilers are bad, but in the end, Nyx must make a decision to stay with those who were a part of her abuse and/or did nothing or continue being with a man who makes life worthwhile.
I am not sure how CURSED ties in with the previous Kingdom's of Earth and Air book UNLIT as it seems to not be at all alike, but maybe the intolerance of those that don't fit what is considered perfection is the key. Nyx, a female proved she could be the leader of the kingdom and was forced to wear a bracelet that would magically keep her in line and do whatever she is ordered. I would say that fits the intolerance big time for a King and Crown prince.
If you want an action-packed read that is filled with a sexy, supportive Highlander, a strong heroine, danger, intrigue, a good dose of revenge, romance and magic then get your hands on CURSED!
Learn more about Cursed
SUMMARY
Whomsoever draws the sword from the ancient seat of this land shall rule her, and they shall bring peace and prosperity to her people.
For nearly a thousand years, the firstborn son of every Cannamore king has drawn the sword, and the land and her people have indeed prospered. Princess Nyx Bel-Hannon is neither male nor firstborn, but it's her hand that draws the sword rather than her twin brother's. Her reward: imprisonment.
But a deep darkness now spreads across the kingdom, and her borders are threatened by creatures capable of magic powerful enough to destroy mountains and split the land asunder. Without the true heir to wield the sword, Cannamore risks annihilation. The king and crown prince want nothing more than to be permanently rid of Nyx, but cannot afford her blood on their hands. Instead, they give her to a fractious warlord in the hope he will do what they dare not.
Nyx has no intention of letting the warlord get in the way of her thirst for revenge or the need to claim her throne. But it's a quest that may well destroy the kingdom she loves, because Nyx has been cursed by the god of war. It is her destiny to save Cannamore.
Or utterly destroy it.
---
What do you think about this review?
Comments
No comments posted.

Registered users may leave comments.
Log in or register now!