"A fun and romantic happily-ever-after!"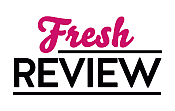 Reviewed by Patricia (Pat) Pascale
Posted February 1, 2019

99 PERCENT MINE is a light, frothy, and fun romance. Darcy Barrett fell in love when she was eight- years-old, when her twin brother Jamie brings home their new neighbor, Tom Valeska, to meet his parents and his sis. The boys were BFFs and Jamie made it clear that Tom was his friend and he saw him first. In other words, hands off, he is not for you. As twins, Jamie and Darcy are close but fight a lot and at present, they are barely speaking. Years pass. Tom is engaged to a gorgeous gal, Megan. Darcy travels the world photographing and bartending when she runs out of money. Her grandmother Loretta told her if you knew how to pour a drink into a glass, you could get a job as a bartender anywhere. That works for Darcy. She has met many, many men but no one has ever come up to her expectations. No one comes close to her perfect Tom Valeska.
Grandmother Loretta passes away and leaves her old tumble-down cottage to Darcy and Jamie. In her will, she requests that they renovate and bring the house back to its original beauty, sell it, and share the profits. Surprise! Surprise!! When the builder appears it is Tom, and Darcy swoons at the sight of how gorgeous and more perfect he is. And with his engagement broken, Tom is a single man and Darcy sets out to make him 100% hers.
As the project will take three months to complete and her passport has gone missing, Darcy decides to stay and help with the project. What fun she is for the working crew! The sparks fly between Tom and Darcy as the work together and it is not from the long overdue fixing of the faulty wiring. Their sexual encounter is HOT and Darcy decides she wants Tom for her together forever and must tell Jamie.
Several sub-plots including the "Underswear" company founded by her best friend Truly, is hysterical. The characters in this book are likable but Tom will steal your heart. Sally Thorne writes a winner with 99 PERCENT MINE. I loved it and look forward to her next book, coming soon, I hope. I am a fan.
SUMMARY
Readers and critics alike raved over USA Today bestselling author Sally Thorne's smash hit debut novel, The Hating Game—which sold in over 20 countries. Now she's back with an unforgettable romantic comedy about a twin sister and brother struggling over an inheritance—and the sexy best friend who comes between them. This next hilarious romance includes a special PS section with two Happily Ever Afters—one for this novel featuring Darcy and Tom and the other, an epilogue featuring fan favorites Lucy Hutton and Josh Templeman from The Hating Game!
Crush (n.): a strong and often short-lived infatuation, particularly for someone beyond your reach…
Darcy Barrett has undertaken a global survey of men. She's travelled the world, and can categorically say that no one measures up to Tom Valeska, whose only flaw is that Darcy's twin brother Jamie saw him first and claimed him forever as his best friend. Despite Darcy's best efforts, Tom's off limits and loyal to her brother, 99%. That's the problem with finding her dream man at age eight and peaking in her photography career at age twenty—ever since, she's had to learn to settle for good enough.
When Darcy and Jamie inherit a tumble-down cottage from their grandmother, they're left with strict instructions to bring it back to its former glory and sell the property. Darcy plans to be in an aisle seat halfway across the ocean as soon as the renovations start, but before she can cut and run, she finds a familiar face on her porch: house-flipper extraordinaire Tom's arrived, he's bearing power tools, and he's single for the first time in almost a decade.
Suddenly Darcy's considering sticking around to make sure her twin doesn't ruin the cottage's inherent magic with his penchant for grey and chrome. She's definitely not staying because of her new business partner's tight t-shirts, or that perfect face that's inspiring her to pick up her camera again. Soon sparks are flying—and it's not the faulty wiring. It turns out one percent of Tom's heart might not be enough for Darcy anymore. This time around, she's switching things up. She's going to make Tom Valeska 99 percent hers.
---
What do you think about this review?
Comments
1 comment posted.
Re: A fun and romantic happily-ever-after!

Great review! Such a good author and love the premise!
Thanks!
(Kathleen Bylsma 4:32pm February 3, 2019)
Registered users may leave comments.
Log in or register now!