"Hitchcock flair, fun, and thrills make for a fab mystery!"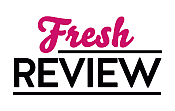 Reviewed by Miranda Owen
Posted January 24, 2019

Mystery Cozy | Mystery Paranormal
BONES BEHIND THE WHEEL is the tenth book in E.J. Copperman's Haunted Guesthouse paranormal cozy mystery series. It's a common thing, in a mystery, for a character to discover a skeleton in the backyard. For Alison, she has the misfortune to have a Lincoln Continental discovered in her beach-bordered backyard. Alison is determined to stay out of the investigation, no matter how hard her resident ghosts, family, and husband try to lure her back in. I love this series and this pragmatic amateur sleuth. The living and the dead bedevil Alison as she tries to run her guesthouse. She eventually resigns herself to helping her crew solve the decades old murder mystery.
In BONES BEHIND THE WHEEL, Alison doesn't go looking for a mystery, but it is brought to her door when a beach clean-up crew stumble upon it. The humorous edge in BONES BEHIND THE WHEEL is reminiscent of the classic Hitchcock film THE TROUBLE WITH HARRY and helps break up the tension when things take a sinister turn. When the Lincoln disappears and reappears, Alison is drawn into the mystery more so to stop an annoyance rather than anything else. Everyone around her is fascinated even when things heat up and get a little more dangerous for this ghostly detective crew. As a reader, I find this to be one of the more perplexing yet enjoyable mysteries in this Haunted Guesthouse series. In this installment, Alison's resident ghosts have diverging interests. Maxie is obsessed with displaying her decorative skills around the house, while Paul busies himself with the cold case - aided by Alison's eager hubby Josh. E.J. Copperman builds the tension as the mystery goes from an amusing or annoying occurrence in the lives of Alison's family, to something that may hurt them.
BONES BEHIND THE WHEEL evokes Hitchcock with an equal number of laughs and thrills. The living and the dead are an equal mix of friends and foes with an entertaining story. The great supporting cast of characters created by E.J. Copperman has me coming back to this series every time. I look forward to E.J. Copperman's Haunted Guesthouse series.

SUMMARY
Barry Award-winning author E.J. Copperman is back with the tenth hilarious installment in his national bestselling Haunted Guesthouse mysteries.
Haunted Guesthouse proprietress Alison Kerby and her ghostly guest detective, Paul, "auto" know better than to dig into the case of a long-buried sedan and its now-skeletal driver.
Innkeeper Alison Kerby is determined to keep her mind, body, and soul focused on bringing high-spirited hospitality to her lodgers at the Haunted Guesthouse. She simply has no time for any more murder investigations, no matter what Paul Harrison, her resident ghost detective, says.
But this time, the mystery comes looking for Alison. Workers unearth a 1977 Lincoln Continental buried in the sand behind Alison's guesthouse—and they discover a skeleton still belted in behind the steering wheel.
Paul, of course, is on the cold case—to the extent that a ghostly gumshoe can be—but Alison is still determined not to do the incorporeal investigator's legwork. Not this time. But her new husband Josh is intrigued, and he offers to help Paul poke into the case of the cold Continental. Uh-oh…has Josh caught the investigation bug? It's a harsh wake-up call for a harried businesswoman who'd thought she'd told the detective life to hit the road.
What can go wrong? How about everything? As Alison dodges stray bullets, discovers a gun in the guesthouse, and reluctantly probes a decades-old murder that turns out to be shockingly relevant even today, her specter inspector tries to keep her spirits up. But as she searches for the key to unlock the case, is Alison headed for her final check-out? Make a reservation to find out in Bones Behind the Wheel, the tenth fun-filled Haunted Guesthouse mystery from national bestselling author E.J. Copperman.
---
What do you think about this review?
Comments
No comments posted.

Registered users may leave comments.
Log in or register now!