"Amazing read in the Black Dagger Brotherhood world"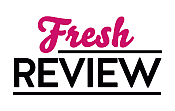 Reviewed by Annetta Sweetko
Posted January 10, 2019

Fantasy Urban | Romance Paranormal
Ahmare's only remaining relative needs her help. To rescue him she must do the unthinkable for a female, but she does the deed but finds it wasn't enough. She now has to take a special "weapon" and rescue her brother's abductors "Beloved." Return the Beloved, and the weapon and the brother will be freed. Instead of a weapon, she finds a PRISONER OF NIGHT.
Duran had been betrayed by his father and handed over to the evil Chalen the Conqueror. For decades he has survived the torture and lived for vengeance. Shocked he finds himself freed, perhaps only temporarily, by a female of worth. Still, he will have his vengeance; he can only hope, she will not be caught in the crossfire, because between his father, Chalen, the woman and her brother, someone would pay the price.
PRISONER OF DARK is a fascinating read set in author J.R. Ward's Black Dagger Brotherhood world. The characters in this series have faults, have been tortured in various ways but have learned to deal, be true to themselves and in this case find love. Ahmare lost her parents to the Lesser attacks and her brother who has made less than stellar choices in life is her kin. Duran's life had been even more complicated and messed up than hers, but they managed to work together to meet the demands set upon them and managed to find understanding and love between them.
I am not sure why PRISONER OF DARK is called a novella, as there are 38 chapters, but it is well written, one of the best of the series, as it delves into the lives of the vampires in this world. The King, the Scribe Virgin, and the Black Dagger Brotherhood are mentioned, but this is all Ahmare and Duran, their survival and emotional growth.
If you are a fan of BDB series, love vampires, vengeance, danger, drama, action and a touch of romance them get your hands on PRISONER OF DARK. If you have never read this series, the book can be read as a standalone, and I bet the reading will lead readers to get their hands on the other offerings.
SUMMARY
From #1 New York Times bestselling author J.R. Ward comes an unforgettable story of passion and vengeance in the Black Dagger Brotherhood world.
When Ahmare's brother is abducted, there is nothing she won't do to get him back safely. She is unprepared, however, for the lengths she will have to go to save his life. Paired with a dangerous but enticing prisoner, she embarks on an odyssey into another world.
Duran, betrayed by his father, imprisoned in a dungeon for decades, has survived only because of his thirst for vengeance. He has been biding his time to escape and is shocked to find an unlikely and temporary freedom in the form of a determined young female.
Battling against deadly forces and facing unforeseen peril, the pair are in a race to save Ahmare's brother. As time runs out, and the unthinkable looms, even true love may not be enough to carry them through.
---
What do you think about this review?
Comments
No comments posted.

Registered users may leave comments.
Log in or register now!