"A perfect holiday treat for romance fans!"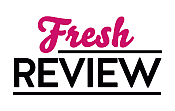 Reviewed by Miranda Owen
Posted January 9, 2019

Romance Western | Romance Holiday | Holiday
ALL I WANT FOR CHRISTMAS IS A COWBOY is a standalone Christmas-themed contemporary romance by Jessica Clare. This book checks so many boxes for me: feel-good holiday romance, sweet cowboy hero, and compelling amnesia trope. At the opening of this story, Cassandra Horn is looking to run away from her life. Cass is a personal assistant for a demanding and extremely shallow model. While Cass can deal with her boss's frequent demands, she finds it hard to dodge unwanted sexual advances from her boss's movie star boyfriend. As she heads out of town in a blizzard, a car crash and amnesia lead her to the man of her dreams and the life she wants.
Jessica Clare tells this story from alternating perspectives to give the reader a better understanding of the main characters. Rancher Eli Pickett doesn't have family or a special lady waiting for him to spend Christmas with, so he's left on his own to take care of the animals on the ranch. On top of his normal responsibilities, finding Cass and taking care of her as she recovers becomes another responsibility. The longer he knows Cass, the more attracted to her he becomes and the more joy comes into his life. Even though she doesn't remember much about herself or her life, Cass impresses Eli with her desire to help out around the ranch. Both characters have an equal mix of respect, attraction, and affection that grows with each day. Unlike the sleazy guy she was running away from in her everyday life, Eli takes things slow with Cass because he doesn't want to take advantage of her as she heals. The romance that evolves in ALL I WANT FOR CHRISTMAS IS A COWBOY is sweet and sexy all at the same time. Jessica Clare creates a wonderfully charming and cozy atmosphere as Eli and Cass are all alone, working together, decorating for Christmas, and doing simple domestic activities.
ALL I WANT FOR CHRISTMAS IS A COWBOY is a terrifically romantic holiday confection and a perfect treat for romance fans. When the bubble inevitably pops on their domestic bliss, Eli proves himself to be a one of a kind hero who is 100 percent supportive of the woman he loves. This has been one of my favorite Jessica Clare stories and I look forward to reading her next book.
SUMMARY
Christmas arrives early when a fateful encounter leads two strangers to unexpected love in this holiday romance from New York Times bestselling author Jessica Clare.
Christmas may be coming, but it's just another day at the ranch as far as Eli Pickett is concerned. Someone has to take care of the herd and that means no holiday vacation for him. But that's just the way he likes it--it's not like he has a woman to spend time with anyways. Most women don't want the ranch life, or the surly, silent cowboy that comes with it. Fine with him. He'd rather have the quiet of a roaring fire and the company of his dogs.
Cassandra Horn is trying to make it to her parents' winter cabin in Wyoming before the blizzard hits. She desperately needs a vacation from the chaos of Manhattan...and her boss's boyfriend, who is making her life miserable. But Cass never makes it to the cabin. A raging snowstorm causes her car to crash, where she's found unconscious by Eli. When Cass wakes, she has no memories of who she is. Eli takes one look at Cass's big blue eyes and dark curls, and like a Christmas miracle, falls head over heels in love. But while the attraction is mutual, can she give her heart to this cowboy if she's not sure it's hers to give?
---
What do you think about this review?
Comments
No comments posted.

Registered users may leave comments.
Log in or register now!