"A stunning thriller -- can the war on psychics be won?"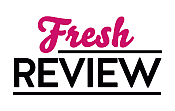 Reviewed by Debbie Wiley
Posted January 2, 2019

Thriller Paranormal - Supernatural | Romance Paranormal | Romance Suspense
The war against psychics is heating up. Noah Bishop and his wife, Miranda, have organized within the FBI but even that hasn't been enough to stop the growing number of abductions of psychics. Worse yet, news has reached them that a breeding program has been implemented and irreparable harm is being done, all for some unknown yet seemingly nefarious purpose. Tasha Solomon and her Guardian, John Brodie, find themselves at the center of the controversy as she must learn to fight if all of them hope to win the war and stop the damage being done to psychics.
FINAL SHADOWS is the concluding book in the Bishop Files trilogy and I would highly suggest reading this series in order. While some of the characters are familiar from the Bishop/Special Crimes Unit series, the story told in this trilogy is separate and jumping into the storyline midstream is likely only to confuse readers. However, once you dive into the Bishop Files trilogy, I suspect readers will be more than pleased with the additional insights we get into the psychics as Kay Hooper adds a whole new dimension with FINAL SHADOWS.
I love all of Kay Hooper's books, but some characters stand out more than others. I want to spend more time with both Murphy and Duran as their personalities intrigue me. Murphy is such an enigma! In fact, the conclusion of FINAL SHADOWS offers as many tantalizing questions as it does answers, and I hope Kay Hooper follow up with Murphy and Duran so we can see where this goes. However, my favorite character, and the one who steals the show, is Pendragon. I won't reveal spoilers, but I love him and hope we see far more of him in future books!
FINAL SHADOWS is another stunningly good tale by the talented Kay Hooper. Kay Hooper's books are always on my must-read list as her blending of suspense, romance, and the paranormal is simply masterful. Read Kay Hooper now- you won't regret it!
SUMMARY
A desperate underground war with the survival of millions at stake looms in the electrifying conclusion of the New York Times bestselling Bishop Files Trilogy.

Tasha Solomon's world turned upside-down when the psychic abilities she had tried so hard to live with in secret suddenly made her a target stalked by unseen enemies.

John Brodie is by nature, by training, and by instinct a Guardian. He is a member of an intricate and secretive network of individuals who have devoted their lives to the deadly struggle of saving psychics in danger of being taken or being killed. It is a war very few other people even know exists, and yet its tentacles stretch deeply and dangerously into every aspect of society.

Tasha has abilities not even she is aware of, abilities that the other side would give virtually all they possess to destroy. And if being hunted like an animal were not bad enough she has to learn how to become a warrior in a battle she did not choose, to save people she does not know, and possibly even the very world around her.

If John Brodie can keep her alive long enough.
---
What do you think about this review?
Comments
No comments posted.

Registered users may leave comments.
Log in or register now!