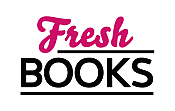 Books to enjoy in May! Let your reading blosson!
"Sparkling wit and derring do in this lively historical romance!"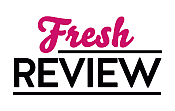 Reviewed by Make Kay
Posted December 13, 2018

Julia Quinn graces us with book 3 in the Rokesby series, THE OTHER MISS BRIDGERTON. This might be my favorite in the series yet! THE OTHER MISS BRIDGERTON is a charming and lively tale that kept me happily enthralled throughout.
Poppy Bridgerton in an awesome heroine: she's smart, inquisitive, and a generous heart. Poppy refuses to settle for a ho-hum society marriage simply for the sake of being married. If she can't find a man worthy of her mind and her passion, she'll stay a spinster bluestocking. How excellent is that?!
Captain Andrew James Rokesby is a courier-cum-spy for His Majesty's government, although not even his family knows it. Operating as a privateer, he is forced to kidnap Poppy in order to protect vital documents he must deliver to Portugal. Poppy is carted on board his ship, where the enforced quarters cause her to fall in love with her captor (as one does as a romance heroine, naturally!)
Despite the well-used plot, this story feels fresh. The witty conversations are practically sparkling, and I highlighted a boatload of excellent ripostes. I adore great dialogue, and Poppy and her captain have snappy conversations in spades. Quinn's THE OTHER MISS BRIDGERTON is a satisfying historical romance, giving the reader swashbuckling derring-do, witty repartee, and a dreamy Happily Ever After.
SUMMARY
#1 New York Times bestselling author Julia Quinn continues her Bridgerton prequel series with a new novel following the adventures—and love stories—of the Bridgerton and Rokesby families

She was in the wrong place...

Fiercely independent and adventurous, Poppy Bridgerton will only wed a suitor whose keen intellect and interests match her own. Sadly, none of the fools from her London season qualify. While visiting a friend on the Dorset coast, Poppy is pleasantly surprised to discover a smugglers' hideaway tucked inside a cave. But her delight turns to dismay when two pirates kidnap her and take her aboard a ship, leaving her bound and gagged on the captain's bed…

He found her at the wrong time...

Known to society as a rascal and reckless privateer, Captain Andrew James Rokesby actually transports essential goods and documents for the British government. Setting sail on a time-sensitive voyage to Portugal, he's stunned to find a woman waiting for him in his cabin. Surely, his imagination is getting the better of him. But no, she is very real—and his duty to the Crown means he's stuck with her.

Can two wrongs make the most perfect right?

When Andrew learns that she is a Bridgerton, he knows he will likely have to wed her to avert a scandal—though Poppy has no idea that he is the son of an earl and neighbor to her aristocratic cousins in Kent. On the high seas, their war of words soon gives way to an intoxicating passion. But when Andrew's secret is revealed, will his declaration of love be enough to capture her heart…?
---
What do you think about this review?
Comments
No comments posted.

Registered users may leave comments.
Log in or register now!