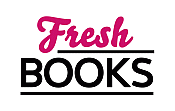 June blooms with love and intrigue
"The spectacular conclusion of an outstanding series!"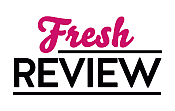 Reviewed by Monique Daoust
Posted November 29, 2018

Adrian, the Duke of Preston, might be London's most scandalous peer, but he has a conscience, and when a woman in distress needs his help, he's there. Lady Livia Shaw had been mugged by street urchins, but what worried her was that her most precious memento had been stolen. Adrian makes sure that she is unhurt, then does the unthinkable: he kisses her in broad daylight, in public. He knows she is Livia, one of the infamous Shaws, and Adrian loves scandal as much as scandal loves him; his whole life has been a scandal from birth, so what's one more. But seeing Livia so distraught, he needs to know why she is bent on retrieving her brooch, so he will find that brooch, and why she is so upset over the loss of a mere trinket. Besides, he finds her quite intriguing, and who knows, maybe there could be more between them? Livia is firmly on the shelf, and has her future planned to some extent, but is the dangerous Duke of Preston making her reconsider her spinsterhood?
BOUNDLESS is to my ever-lasting regret the final installment in the dazzling Shaws series, where anything can happen and, in this case, does. I can hardly believe that BOUNDLESS is so phenomenal that it possibly outshines the previous fantastic books. Have you ever read a historical romance where jaw-dropping plot twists depend on historical accuracy? I'm not talking about global events, but matters that were part of everyday life. For those unfamiliar with the series, fear not: Lynne Connolly succinctly gives all the background needed for a new reader to get the feel of this incredible world. The characters are wonderfully well-drawn - Adrian is scandalous, eccentric, and larger than life; I wasn't told, I saw it; and Livia is magnificent and so relatable. Ms. Connolly's vibrant descriptions provide an unforgettable picture of life in Georgian London as well. The story is a heartbreaking one, yet I laughed quite a few times because of the exceptional quality of the dialogues, particularly between Adrian and Mickey - a brilliant secondary character.
BOUNDLESS took several startling turns I had not anticipated; the antagonist is one of the best villains I have ever seen: entirely credible and chilling in the character's apparent ordinariness. The romance is absolute perfection: it progressed organically, there was no manufactured conflict to mar the relationship between Adrian and Livia, and the love they shared was never in doubt, although that the happily-ever-after would happen wasn't necessarily evident. The writing is spectacular, the story moves along at a brisk pace, and held my interest throughout, the ending stunned me almost speechless, and the epilogue was wonderful. BOUNDLESS is exceptionally well- plotted and Lynne Connolly proves that one can write a gripping, sensual, and emotional historical romance, with plenty of drama while remaining true to the times, and even using historical facts to her advantage. I knew I would not be disappointed but, in truth, Lynne Connolly completely blew me away with her outstanding conclusion to this unforgettable series!
SUMMARY
She's the unlikely wallflower of the extraordinary Shaw family. A woman who will never marry, but not for the reasons you might think . . .
Attacked on the streets of London, Lady Livia Shaw is relieved when a gentleman comes to her aid—and startled to discover her rescuer is Adrian, the Duke of Preston, a notorious rogue. But their association—and instant attraction—does not end there, much to the Shaws' distress. For Livia was robbed of a memento—one that is both her most precious possession and a reminder of a shameful secret. It is a secret she knows will cause her to lose Adrian forever, yet he is determined to track down the thief . . .
Adrian never wanted to be anyone's hero, but now he's finding the prospect as pleasing as he does Livia's company, and her beauty. Certainly he wants her in his bed, but what surprises him is how much she comes to mean to him. Which is why the revelation of her scandalous past is nearly his undoing. Arrogantly, he had assumed only he had the power to shock. But it is too late to turn back, and now Adrian may have to risk everything for Livia, even his heart . . .
---
What do you think about this review?
Comments
No comments posted.

Registered users may leave comments.
Log in or register now!