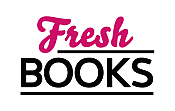 Kick off a new year with great reads!
"Stunning conclusion to this amazing graphic novel trilogy!"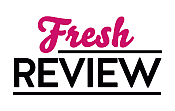 Reviewed by Debbie Wiley
Posted November 20, 2018

Calexa Rose Dunhill is in hiding, staying among the graves in the Dunhill Cemetery as she tries to stay safe and regain her lost memory. Who tried to kill her and are they coming back after her? Meanwhile, Calexa's brush with death has left her with an unexpected gift (or curse) as she can both see and communicate with spirits. Now someone is searching for her... will Calexa uncover the secrets of her past in time to save her own life?
Part of the fun of any graphic novel is seeing the illustrator's gift at matching the storyline with the visual images. HAUNTED does this beautifully as the imagery manages to create an eerie but not overly creepy atmosphere that permeates the entire storyline. Geraldo Borges has created a new fan with his stunning images.
Calexa is an interesting main character with her unusual gift and her mysterious background. However, I appreciate even more so the kindness of the strangers (who later become friends) who assist her despite not knowing much about her other than she steals food to survive. Lucinda won me over in the prior book but in HAUNTED it's Mr. Kelner who stands out above all the other characters.
HAUNTED is the stunning conclusion to the Cemetery Girl trilogy featuring the gifted writing talents of Charlaine Harris and Christopher Golden. Quite honestly, it was the strength of the writing duo that drew me to this series but the quality of the artwork is what kept me engaged throughout the series! And oh what a series this has been! I highly suggest reading all three stories in order to get the full impact of the storyline.
SUMMARY
They call her the Ghost of Dunhill Cemetery, but most people think \"the Cemetery Girl\" is just a story. In some ways, that\'s true. Her chosen name is Calexa Rose Dunhill, but she doesn\'t know her real name. When she first arrived here, all she knew was that someone had tried to murder her, dumped her body, and left her for dead.

Calexa has been hiding out, afraid to seek out her true identity in fear that her would-be murderer would find her and finish the job. And someone is searching for her... a man named Salazar, who holds the key that will unlock the secrets of Calexa\'s past. Calexa has new secrets as well-including the fact that she was murdered... she did die, if only for a moment. And in that moment, something changed inside her.

Now, if someone dies near her, their spirit is drawn to Calexa, drawn into her. It has happened twice before, but now-as her worst fears come true and there are killers on her trail-the third ghost to take up residence in Calexa\'s soul will change everything, and bring the Cemetery Girl trilogy to its shocking conclusion!
---
What do you think about this review?
Comments
No comments posted.

Registered users may leave comments.
Log in or register now!